Whether you have a medical practice, dental practice, clinic of some kind or operate a mental health facility, you are likely to have lots and lots of patient data. Much of it may be retained in the form of paper documents while other aspects of it are held in computer systems and software. Though you may not find it necessary to access much of the data maintained in the paper format, you may be required to keep the records. This puts a strain on office space, can be a costly burden, and is a good reason to consider patient health record scanning services.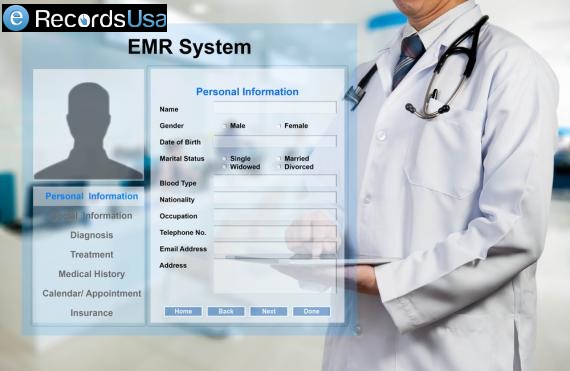 As the name implies, this is a service that will specialize in scanning documents relating to your individual patients. As you might already know, that means you will want to work exclusively with providers that are HIPAA compliant and that can guarantee confidentiality, security and clarity. After all, any handwritten records and notes can be scanned "as is", but if you want the information to be valuable, you might also wish for data capture. This keeps the photographic file but also converts the information the documents contain into digital files.
You also need the patient health record scanning services to be flexible in terms of quantities and the ways in which documents are handled. For instance, you may not have the time or the staff to organize, pack and ship the files. It would be far more ideal if a scanning service were able to pick up the files and return or destroy them as needed. They should also be comfortable receiving regular submissions rather than demanding the entire collection at once.
Lastly, the end result of any patient health record scanning services should be an organized, searchable and secure collection of records available to you via a cloud-based server or an encrypted media. eRecordsUSA provides such services and will gladly make a customized solution for your needs.
eRecordsUSA is also specialized in providing Medical Records Scanning Services, Medical Records Digitizing Services, EMR Scanning Services, Healthcare Records Digitizing Services, Healthcare Records Imaging Services, Dental Records Scanning Services, Medical Records Scanning Solutions and more. Would you like to receive a free quote for Patient Health Records Scanning Services? Call +1.855.722.6669 or eMail us at [email protected].
eRecordsUSA serving SF Bay, San Francisco Bay Area,  including San Francisco, Mountain View, Redwood City, Marin, San Jose, San Mateo, Santa Clara, Silicon Valley, Sunnyvale, East Bay: Alameda, Concord, Contra Costa, Fremont, Milpitas, Hayward, Oakland, Pleasanton, Dublin, Livermore, San Ramon, Napa Valley: Fairfield, Petaluma, Santa Rosa, Solano, Sonoma, Vallejo, California.