#1 Photo Scanning Services San Francisco – Digitize Photos
Revive the past, safeguard the future! Entrust your cherished memories to us.
Overview
Who among us doesn't have photos that we'd never part with for all the money in the world? The problem with photos is that over the years, they deteriorate, and in as little as a generation, they can become blurred to the point where they're virtually unrecognizable.
If you want to preserve your memories, the best course of action is to have them professionally scanned and digitized.
At eRecordsUSA, we can take your photos – any kind, in any condition – and convert them to stunningly sharp digital images that will last for generations to come. We work with snapshots, negatives, APS, 8mm, videotape, even your existing scans. Whatever you bring us, we promise to deliver it to you in an enhanced digital format.
Typically, our clients for photo scanning are families or individuals who want to preserve precious memories, but we also serve artists who seek to preserve digital images of their work and businesses that want to keep a photographic record of projects in progress.

Negative Scanning
Dive into our Slide Scanning Services and rediscover the stories behind your cherished memories in stunning detail – because every slide holds a tale worth preserving. To unveil the full spectrum of our services, click Read More.

Kids Artwork Scanning
Explore our Kids' Artwork Scanning Services and witness the vibrant tales within each stroke. Because every doodle and creation deserves to be immortalized. Curious to know more? Click Read More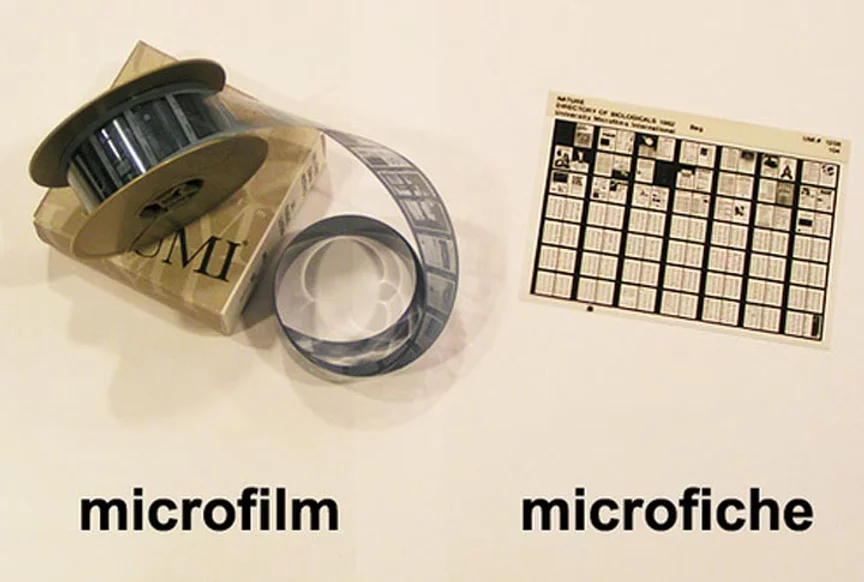 Microfilm & Microfiche Scanning
Trust eRecordsUSA for expert Microfiche and Microfilm Scanning – where preservation meets precision. Learn more about our cutting-edge services by Clicking here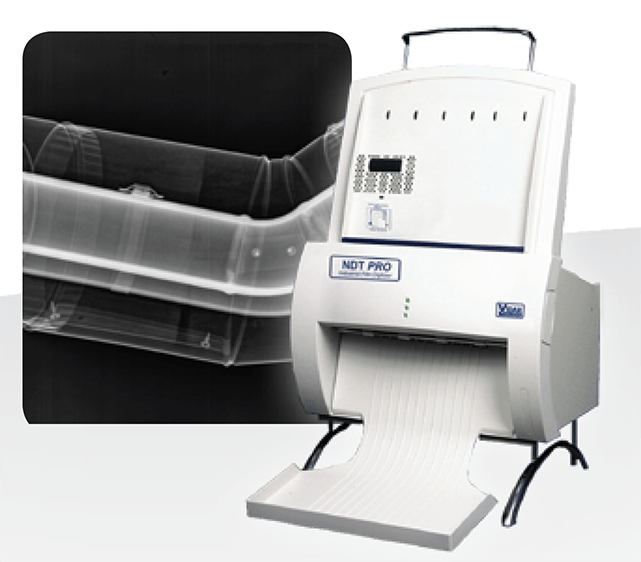 NDT X-Ray Film Scanning
Discover unparalleled NDT X-ray Scanning services at eRecordsUSA, where precision meets efficiency. Our advanced technology unveils hidden details in critical components, ensuring thorough inspection and compliance. Discover unparalleled NDT X-ray Scanning services at eRecordsUSA, where precision meets efficiency. Explore our offerings by Clicking More
Our pledge to you is that we will handle your photos with care and respect, deliver your originals back to you exactly as we received them, and offer you digital imagery that will delight you. We guarantee your satisfaction 100%.
To learn more about eRecordsUSA's Photo scanning service, call us at 1-510.900.8800. We would be pleased to speak with you and answer your questions.
How It Works
At eRecordsUSA, we take your photos, enhance them, and then create digital files that are transferred to CD/DVDs or stored online. We can also work with your existing digital files if you desire.
Simply choose the photos that you would like to have scanned. Then package them carefully, and send them to us. Once we have your photos, we will prepare them for scanning. Once scanned, we will fine-tune your images so that they meet your standards. You will have an opportunity to view your photos online to ensure that we have met your expectations, and then we will transfer the images to digital media and to the eRecordsUSA cloud.
To learn more about how eRecordsUSA can help you archive your photos, call us at 1-855-722-6669. We look forward to helping you preserve your memories.
Photo Types
At eRecordsUSA, we scan all types of photos, in all sizes and formats, including (but not limited to):
Current snapshots
Vintage snapshots
Negatives
Slides
Posters
Photo albums
Post cards
Artwork & Painting
Framed Artwork
Drawing Boards
We work primarily with private citizens and families, but we are also pleased to serve museums, artists, businesses, and anyone else in any sector that may require photo scanning, enhancement and archiving.
FAQ's
What is Photo Scanning?
Photo scanning is simply a method of converting your physical photographs into digital file format. The process typically also includes enhancement – removing wrinkles, stains and other imperfections in the photograph. Once your photos are scanned, they are stored on CD/DVDs and/or online.
Why Should I Have My Photos Scanned?
You should have your photos scanned because you value them. They're a record of the important events in your life, and the events in the lives of the people you love. You want to look at them over and over, and share them. In digital form, they can be with you forever, even if something should happen to the originals.
You can have multiple copies of CD/DVDs made of your photos to share with your family and friends, and also to serve as backup.
Can't I Just Do It Myself?
Of course you can. And if you only have a few photos, it might be very easy to scan and store your treasured shots. But if you're like most people, you probably have hundreds of photos, and its human nature to say "I'll just save them to my hard drive right now, and I'll back them up later."
Sadly, hard drives die, and if you haven't backed up, those valuable scanned photographs are gone forever.
When you consider how cost-effective it is to simply turn your photos over to a service like eRecordsUSA for scanning and storage, it's a worthwhile investment. We'll not only scan and store your photos on digital media and back them up to the eRecordsUSA cloud for instant retrieval, we'll ensure that any sub-standard shots are enhanced for clarity and continued enjoyment.
Will I Get My Photos Back?
Of course you will! We will handle your valued photos respectfully and with the utmost care. You'll have an opportunity to approve your scans, and once everything is to your satisfaction, we'll provide you with digital copies and cloud backup, and then return your treasured photos to you in exactly the condition you delivered them to us.
Services
At eRecordsUSA, we can scan virtually any sort of photograph, of any size, in any condition. Perhaps you have a box full of old snapshots, or an album that's been lovingly added to and preserved over the generations.
Whatever form your photos take, you can rely on us to treat them respectfully. We use a variety of high-tech scanning equipment, which means that we can deal with either individual snaps, or scan an entire album without needing to take it apart.
We can also take individual images from your photo collection, albums and libraries and create editable, enhanced photographic images.
We understand how important your photos are to you, so we further commit to you that we will never outsource, never send your images overseas, and never allow anyone else to touch your photographs once you have entrusted them to us. All scanning and enhancing will be done safely and discreetly in our secure facility.
You can have your photos scanned in color or black and white, with or without enhancements, and stored on CD/DVD or online, or both.
Pricing
Photo Scanning Prices | Cost to Scan Photos
Pricing for photo scanning services will vary depending on a variety of factors, including:
The number of photos to be scanned
The size of the photos
The existing format of original
The condition of the photos and how much enhancement will be required
Whether the photos will be scanned in color or black and white
Whether the photos are loose or contained in an album
At eRecordsUSA, we will be pleased to discuss the best ways in which we can help you to scan and archive your photos.Contact us at 1-855- 722-6669. We will be happy to talk with you and discuss your requirements.

I contacted eRecords for a small-scale scanning job. Although they usually work on large projects, Pankaj was more than willing to help with what I was looking for! The scans that came back were high quality, and delivered in a timely matter. eRecords was also the business that quoted me the most competitive price. I would definitely recommend - Pankaj is knowledgable and a great collaborator to work with on meeting any scanning service you may need.

Nina P.


3/23/2023

I have used eRecordsUSA on three separate occasions and each job was performed exceptionally. All files scanned at high resolution, organized, and returned in a timely manner. Pricing was also very reasonable for such time-intensive work. Management was also very good with their communication.

I am a digital nomad that owns zero paper, so having all of my files in Google Drive is imperative. With Google's OCR (Optical Coherence Recognition) I can now find my files at lightning speed. ie - I search for [deed], [roof repair], [assessment], etc. and all relevant files "automagically" appear.

Cameron V.


12/09/2022

Erecords scanned 56 bankers boxes of legal case files and other professional documents for me. This was a particularly difficult and complex job because, in naming files, they had to work from both a written file inventory and the file names on the folders themselves and use a consistent file naming protocol that Erecords and I agreed upon. They did an outstanding job of following this file naming protocol and organizing the documents in digital form to create the file structure that I intended. This job was also difficult because of the variety of page sizes and the age and condition of some of the documents; they managed to accurately capture everything. They also made the job easier for me by picking the documents up at my home. Pankaj at E records was invariably courteous and helpful and spent the time needed with me before the job to develop a digital file structure to make the documents most useful. I highly recommend Erecords for document scanning.

David L.


2/27/2021

I chose eRecords to scan over 2000 pages of yearbooks and several hundred photos from the early 90's to early 00's. I was not disappointed. They were one of the few locations in the Bay Area that I contacted that let me drop off and pickup the material in person. The JPG and PDF scans that they sent me were extremely high quality and OCR'd the yearbooks so I can search for text. They were able to repair one of my yearbook's bindings to the point where I couldn't even find the repair! This place is professional and good value for what I received. If something ever happened to my irreplaceable yearbooks and photos I know they're digitized now and backed up to multiple locations on my network and cloud! Highly recommended, Pankaj and eRecords!

David B.


10/28/2020

I found eRecordsUSA on an internet search and contacted them to inquire about scanning to PDFs a set of some six hundred old, faded, tattered pages of an underground/community newspaper I co-founded fifty years ago.  I lucked out on this first call, finding a most professional, efficient, accessible, top notch company to help me archive my newspaper despite these trying, pandemic times.

Ted R.


7/14/2020

eRecordsUSA did a wonderful job scanning a large, irreplaceable, almost 100-year-old original opera. After checking with the State Library and other printers, we learned that eRecordsUSA was the company that could handle our job. The owner understood the job's importance to us and did the job quickly and professionally.

Jan a.


10/04/2019