If you want to know, how to preserve old photos digitally? The options are scanning them with a smartphone, using a scanner, or sending them to a photo scanning service. Preserving old photographs is an important task to keep our memories and family history alive. With the advancement of technology, it's now easier than ever to scan and digitize old photos. 
Scanning and digitizing old photos not only preserves the original photographs but also allows us to share them with others in a digital format. In this article, we will discuss the steps to scan and digitize old photographs, including the equipment and software needed, as well as tips to ensure the best results.
Introduction to Photo Scanning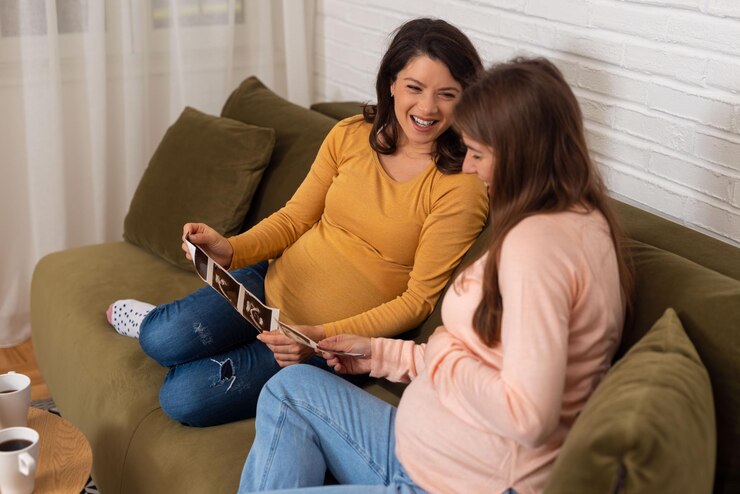 Photo Scanning and Digitizing is an important task for many people, as it serve as a tangible link to our past and are often irreplaceable family treasures. However, as time goes on, these photographs can become damaged or deteriorate, making it difficult to enjoy them or share them with others.
One solution to this problem is to scan and digitize your old photos. By converting your physical photographs into digital image format, you can ensure that these photos will be preserved for future generations to enjoy.
Equipment and Materials Needed
A professional digital photo scanning service must have the infrastructure to digitize photos & pictures. A well-equipped old picture restoration service should have the following equipment for scanning old & historical documents with high quality:
A flatbed scanner or a dedicated film scanner

A computer with appropriate scanning software

A clean, dust-free workspace

Cotton gloves or soft-bristled brush (optional)

Photo album or storage box (optional)
Also read – How Intelligent Character Recognition (ICR) Benefits Your Business?
Steps to Scan and Digitize Old Photos

Document and Photo Scanning Services commonly follow the below-given steps to create digital copies of old photographs (grayscale and colored)
Step 1 – Preparing Your Photos for Scanning
Old and fragile photos sometimes have poor quality. To improve the quality of photos, the photo scanning companies follow below -given procedure:
> We pick all of the collection of photos from your place that you want to digitize.
> Preparing a list by Sorting and analyzing photos that are damaged or fragile. 
> We Clean your photos with a soft-bristled brush or cotton gloves to remove any dust or dirt.
> We Organize your photos in a logical order, such as chronological or by a family member.
> We Choose a flat, stable surface to place your photos for scanning.
Step 2 – Scanning Your Photos
The photo scanning process includes:
> We choose high quality scanners to scan QC ( quality check )
> We Place your first photo face-down on the scanner bed and align it with the corners of the scanner.
> We Adjust scanner settings, such as resolution and color depth, as needed.
> After that Scanning is done, the process is repeated for every set of photographs. 
Photo scanning process at eRecordsUSA is carried out using high resolution scanners with 300-600 DPI standard and above.
Step 3 – Enhancing and Restoring Scanned Images
After photos scanning, we enhance or restore your images using image editing software.
Here are the steps followed by us to improve the image quality:
> We adjust the brightness, contrast, and color balance as needed.
> Next remove scratches, stains, or other imperfections using the clone or healing tool.
> After that we crop or straighten the image if necessary.
> In the end, we save your edited images in a high-resolution format, such as TIFF or JPEG.
Step 4 – Storing and Sharing Your Digitized Photos
We store your digitized photos on computer, an external hard drive / USB or in the cloud for safekeeping.
> We create backups of your digital images in multiple locations.
> We share your digitized photos with family and friends by sending them digital copies or printing them out.
> In the end, we create a photo album or digital library to keep your physical photographs safe.
We can keep your old photos safe and shareable by following these steps: preserving and indexing Photos with OCR technology to view and share with others. With the help of technology, these memories can be passed on to future generations.
Also check out Legacy Photos Scanning Services
Editing, Resizing and Repairing Old Photos
Revive Your Precious Memories with Our Photo Scanning Services! Whether it's a damaged photo or just one in need of some sprucing up, we've got you covered. Our photo scanning & digitization process makes it easy to edit, resize and repair your old photos.
At eRecordsUSA, we understand the importance of preserving your precious memories for generations to come. That's why we offer top-notch photo scanning services that are designed to provide you with digital copies of your photographs that are both safe and accessible. Our company is equipped with the latest technology and a team of experts to ensure that we provide you with the best possible copies of your photos.
Other Photo Scanning Services we offer includes Kids Artwork Scanning Services, Negative Scanning Services, Slide & Negative Scanning Services, Large Photo Scanning Services, NDT X-Ray Film Scanning, Aperture Card Scanning, Microfilm & Microfiche Scanning.
Wrap up
By choosing our services, you can rest assured that your photographs will be in safe hands. We use state-of-the-art photo scanning equipments to ensure that each photo is captured with the highest possible resolution and clarity. Our team of photo scanning experts carefully inspect each photo to ensure that they are scanned accurately and properly.
In addition to providing you with high-quality scans of your photos, we also offer a range of additional services to help you preserve your memories for years to come. From image restoration to photo digitization, we have the expertise and experience to provide you with the best possible solutions for your unique needs.
So, if you're looking for a reliable and trustworthy photo scanning company, look no further than eRecordsUSA. Contact us today to learn more about our photo scanning services and how we can help you revive your precious memories!
Related Posts –