Many times we have talked about the advantages of document digitization when managing our files at home or in the office. Now it is my turn to expose the value of digitization in a research project of a historical nature within a larger work.
Document digitization has become a loyal ally of researchers, professionals or not, that require documents and files decades old to make certain projects. Thanks to digitization, we can have access to direct sources of information that will be essential in our work, whether it be the preparation of a work for the institute or university, a thesis or a project at a professional level.
The great advantage of the phenomenon of document digitization is that it is a feature that is available to anyone. Surely more than once you have needed to look for a document, printed or photographic, really old, and that due to the passage of time it is impossible to have it in our hands.
Thanks to the digitization of the documentation, the work of the professionals will be easier since there are other professionals who are in charge of ensuring the correct status of the documents ( document manager ) and of guaranteeing the rapid recovery of any information.
Immerse yourself in a historical project knowing that document digitization exists means amortizing our efforts, since it will translate into productivity and benefits for the research of the company, the institution, or the individual in question.
Find us on google maps:
Documents, Books & Photos Digitizing Imaging Services
eRecordsUSA — Document & Book Scanning Services
Also, Read Our 5 Star Ratings Here
The digitization of documentation does not come to replace that magical experience of diving between the walls of a library between hours. What is certain is that when we are working on a historical project for hours, we try to make everything easier for us.
In this sense, the new digital media offer an exclusive and optimal service to users in the development of their work. Digitization has been a step forward in the conservation of our historical treasure!
Imagine your most treasured historical documents. Now, imagine them in the hands of a stranger whose job it is to record and document that item using a high-tech scanner and other devices. It probably makes you worried.
Whether that document is a handwritten collection of family letters or a document of major historical significance to a company, government, or other groups, you don't want anything to happen to it.
The good news is that the use of a professional quality historical documents digitizing / digitization service actually guarantees that document's long-term safety and stability.
Protect Delicate Information Through Historical Documents Scanning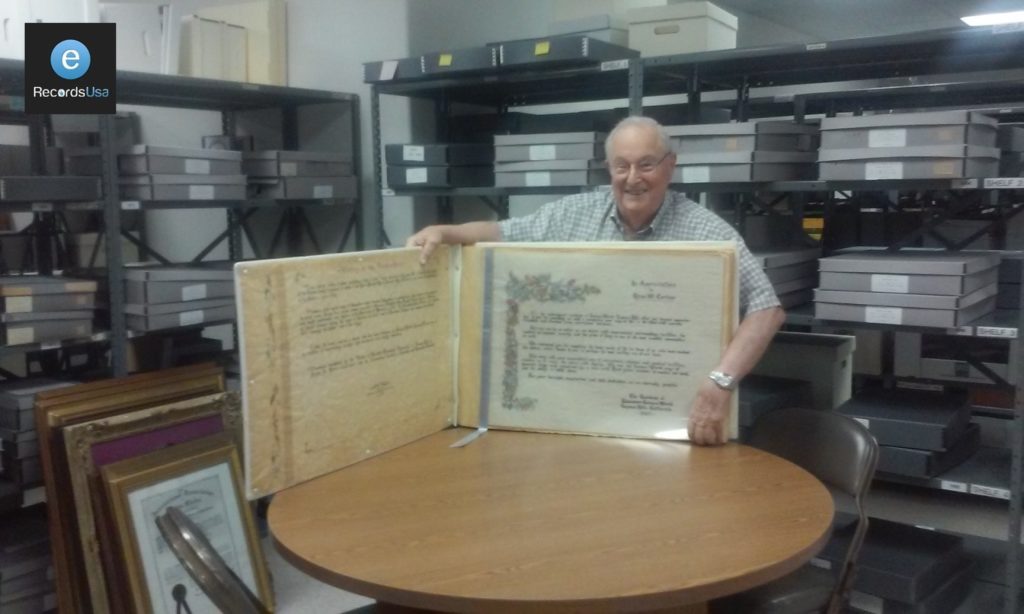 Scanning has come a very long way over the years, and today it is possible to provide entirely non-destructive book scanning of even the most fragile materials. Packing and shipping them may be more challenging than actually digitizing the content, and at eRecordsUSA, you can have them actually pick up the materials, do all of the scannings, and have them return them safely in their original condition.
The files are of the highest resolution possible and can feature optical character recognition in order to make them searchable once the conversion is complete. They feature images and text and can be in full color or black and white.
You can request everything from JPEG and PDF to WORD files from this historical document digitizing service / historical document digitization service, and cloud storage can make them easier to manage than ever.
Why should you convert your archives at all? One of the most important reasons to use historical documents digitizing/historical documents digitization service is due to the fact that archives and historical items are never guaranteed to survive over the long term. Paper acidity, molds and mildews, and the ravages of time can cause them to break down. Why risk losing them altogether when safe, conscientious and high-quality book and document scanning is available?
Historical documents are delicate and require significant care. Our historical documents scanning service provides protection and ensures ease of access to information.
Brittle, fragile, delicate – these are just some of the terms that can be applied to historical documents. They must be handled with care, which means few people can actually access the information they contain. Historical documents scanning provides the protection necessary for these valuable documents while making the information widely available.
How Do You Digitize Historical Documents?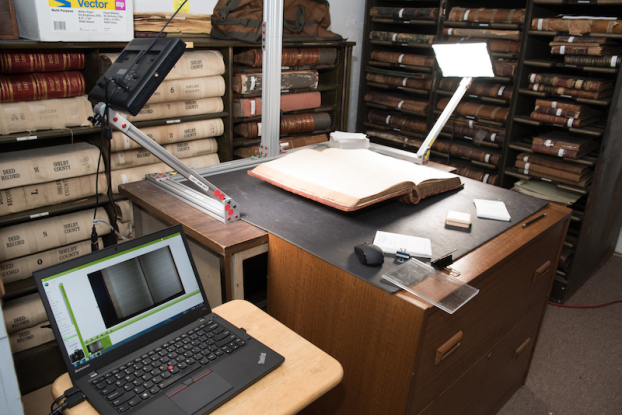 Document scanning is the process of creating an electronic copy of a  document in paper format. We create a faithful photo of the data of the original document (text, images…) using a scanner. The digital file is then archived online or locally.
Scanning a document has many advantages:
Simplified data exchange;
Reduced physical archive space;
Reduced management and storage costs, etc.
However, in order for a PDF file to constitute conclusive evidence and be used during a tax audit, the scanning of documents must follow strict rules. The Civil Code lists the conditions for digitization and preservation of files necessary to constitute a "reliable copy" and to be legally acceptable.
What Types of Documents Can Be Digitized?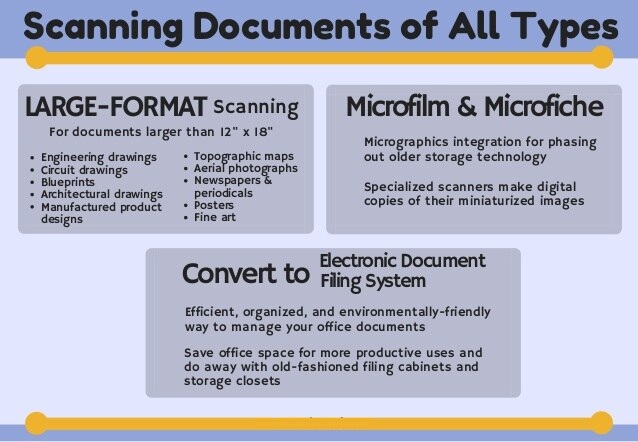 For a long time, a company was doomed to store all its information on paper documents. Before for small structures, storing a few files on a shelf could be a sufficient solution. But today, as for a large group, the number of documents to be preserved and the processing of the information linked to them often require significant land space.
The digitization of documents therefore primarily concerns the business world and public institutions. The professional environment requires the management of a wide variety of files and documents:
Tax documents;
HR documents;
Accounting documents;
Social documents;
Etc.
However, individuals too can benefit from the digitization of documents and dematerialized archiving. Benefiting from these services can be particularly useful for:
Identity documents;
Insurance documents;
Tax returns;
Etc.
Reasons to Start a Digitization Process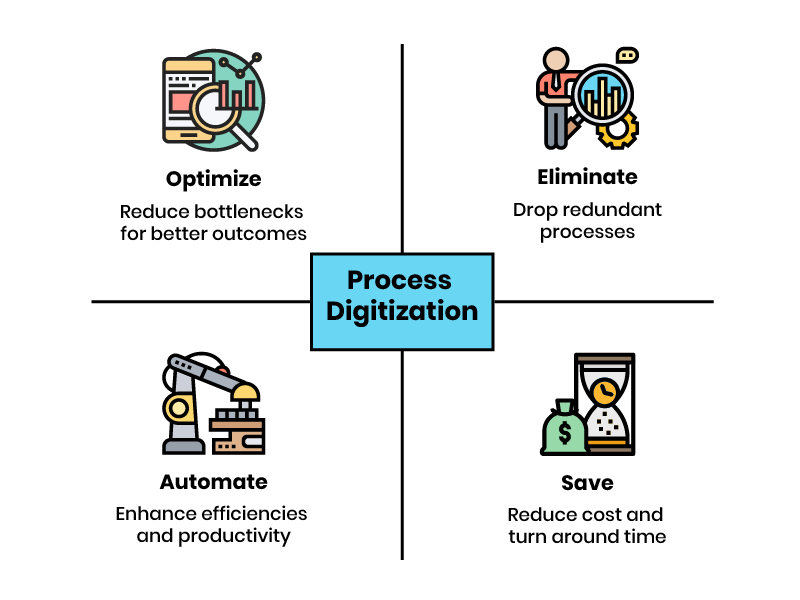 There are a multitude of factors that can lead to document digitization. In addition to saving space, the rationale would be to be able to access information much faster. Being able to find the information you want just by typing a few words can be a huge time saver. This can improve the efficiency of your business.
There are also other reasons that may lead you to carry out this process, including:
The safety, because what previously was locked, now can be protected by different passwords and user restrictions. This reduces the risk of loss or theft of information.
Need to access information from mobile devices. Every day, in a greater number of companies, employees have to consult information without being present in the office. Having the information in filing cabinets limits access, being necessary to be in the company to consult the information.
Environmental awareness is increasing, which is why many companies want to stop printing so many unnecessary papers and in turn save on printing costs (ink, paper, photocopies, etc.).
Being able to share both internal (colleagues) and external (clients) information, more quickly. Previously, the information had always been shared by courier, but this implied a waiting time until it was received. In addition, it presents an information security risk.
Save on maintenance costs. Having large physical files of information requires order. Surely this consumes resources, that is, it will be necessary for a person to take care of its maintenance.
Avoid deterioration of documents. When we talk about old documentation, images, or plans that are relevant to the company, ensuring that the information remains intact is essential. This can be achieved by digitizing documents.
Benefits of Preservation of Historical Documents Digitization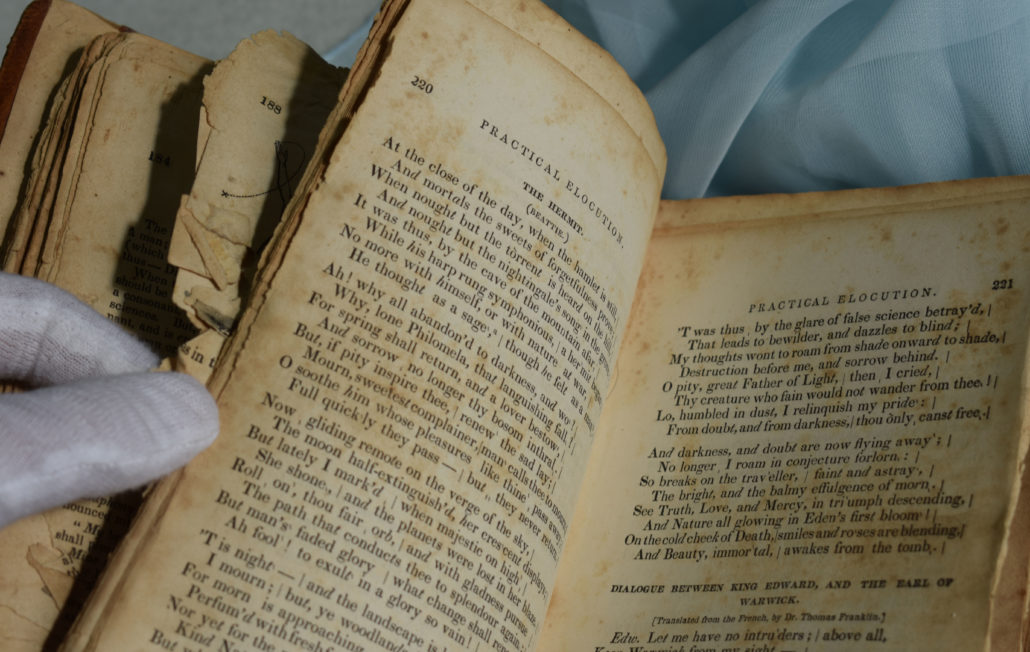 At eRecordsUSA, our historical documents scanning service provides a wide range of benefits. For instance, you are able to digitize those documents and make the information available to organization members or the general public through the Internet. Once the information has been digitized, the actual document itself can be stored in a hermetically sealed environment, providing substantial protection without the need for future access.
Who We Work With
We've worked with a wide range of clients in need of historical document scanning Services, including the following:
Colleges and universities
Libraries
American Legion locations
Historical societies
Private collectors
Estates
Historical Document Scanning Solution
At eRecordsUSA, we understand the need for painstaking care and patience when working with fragile historical documents. Our team follows specific protocols to avoid damage, and our scanners are state of the art. The result is nothing less than unlocking the information contained in your document for easier sharing while protecting the actual document itself for future generations.
Contact us today for more information about historical document scanning and archiving services.
eRecordsUSA is also specialized in providing Document Scanning,  Would you like to receive a free quote for Historical Documents Digitization Services & Historical Documents Digitizing Services? Call 510.900.8800 or eMail us at [email protected].