The digitization of ebooks is getting acceptance from book lovers all over the world. The publishing houses, schools, colleges, universities, public libraries, all are getting their books scanned. If you are also looking for a professional book scanning company in San Francisco, CA with high quality and affordable pricing, the post will be of great help for you.

 The general queries, people have in their minds regarding large volume book scanning are:
How do you digitize old books?
How can I scan a book without damaging it?
Can you scan a whole book in one go?
How do I turn a scanned book into an ebook?
What is the fastest way to scan a book?
How much does it cost to digitize a book?
It is a fact that scanning costly books without removing their binding is a critical task. But with the availability of special book scanners, we can scan a book without damaging the spine. However, consulting a  professional company for non-destructive book scanning is a much better option. For a better understanding of the topic, let's dive in.
 Why should you go for Non-Destructive Books To eBook Format?
A non-destructive book conversion is a process to convert books, manuals, research papers, and many other traditional materials without damaging the spine.
The way it works is simple. A specially designed book is used to scan the entire book. The images and text are scanned as it is. The entire book is a scanned page wise and later it is converted to pdf format. This form is known as an eBook. The original book is preserved without any damage.
The old and fragile textbooks can be scanned easily and can be stored in digital format. Once you have the digital copy with you, you can store it on a PC, laptop, or in the cloud.
Book scanners are specifically designed for non-destructive bound book scanning. The size, volume, and other things like ( images or text) do not matter. The few categories of material that can be scanned and digitized are:
Engineering books
Research notebooks
Logbooks
Manuals Deed books
Vital records
Magazines
Periodicals
Yearbooks
How to scan a book without damaging it?
Scanning the book without damage can be done using a special scanner. When you are approaching a company, make sure that they have the setup to do so. Once the negotiations are finalized, you can ship your books to the company.
From your end, you need to discuss and finalize your expectations( File format, etc.). Of course, you would expect high-quality and assurance that the original book is returned as it is.
In the case of fragile and damaged books,  the editing work is done. After we create an image of the damaged page, using the designing tools, the quality of the page is improved.
Browse Our Other Content Related to Book Scanning
The steps followed by the companies to accomplish scanning and digitization:
 Step 1: First we ask the samples of the books collection to scrutinize their condition. , binding, paper quality, repairing, if required, all are checked and a detailed list of tasks are prepared. The book volumes, several pages to scan are included in the complicated list. Depending on the task, the customized prices are quoted.
Step 2: In the initial phase of negotiation with clients, our marketing team produces a detailed document including the details of file formats like TIFF, JPEG, etc. required after scanning or you like to convert the original boos in ebooks format.
Note: We are known for doing digitization tasks at the best price in the market.
Step 3: Ship your Books: Once the order is confirmed with us, you can ship your books to us for scanning. If you wish, our executive can pick the books from your office by preparing an inventory.
Step4: We do High-Quality Scanning: Our highly-trained staff scans your book, processes your file using our customized approach, and emails you a file download link. You will receive a searchable PDF and a Word file.
 Step 5: Review Matters – You can review the final product and confirm your satisfaction via email.
Step 6: Non-Destructive Only – Lastly we ship the book right back to you, intact.
Cost of non-destructive book scanning
Books come in different shapes, sizes, conditions, and age. The nature of the binding, type of page, nature of the content, bleed through, size of each page, whether single-sided or both-sided content, all make a difference in the scanner used.
Different scanners have different ways of handling the books, all these are timing-taking processes.
Glossy magazine scanning, whether having a perfect bound, or is saddle-stitched, or many times even multiple editions hardbound together, all come under magazine scanning but are all unique and different.
Similarly, Lab Scientific Books may vary in the number of pages, size of pages, the format required, whether any additional pages are stapled or folded inside by the scientist all these make a difference in price.
We believe all projects are unique, requiring attention to detail in understanding your particular original media, what is the aim behind the digitization, all this helps us to provide you tailored pricing, meeting your needs.
Depending upon whether you are requesting a destructive scan of your book, or an Archival, Non Destructive scan, We can not only help in getting it taken care of by our experienced operators, here in the SFBay, we will also be happy to share our decades of knowledge and make a few suggestions as well.
We have handled such a variety of books, that providing standard pricing, here on this web page seems meaningless. Pricing can vary anywhere between $0.25 to $5.00 per image, based on what we can.
So we encourage all our customers to provide some details, like, # of books, nature of the binding, # of pages, condition, and scan formats they are expecting, also a few images can be helpful.
We will ensure we understand and provide competitive pricing, with no compromise on quality professional imaging services, which all our customers have come to experience. We welcome you as well.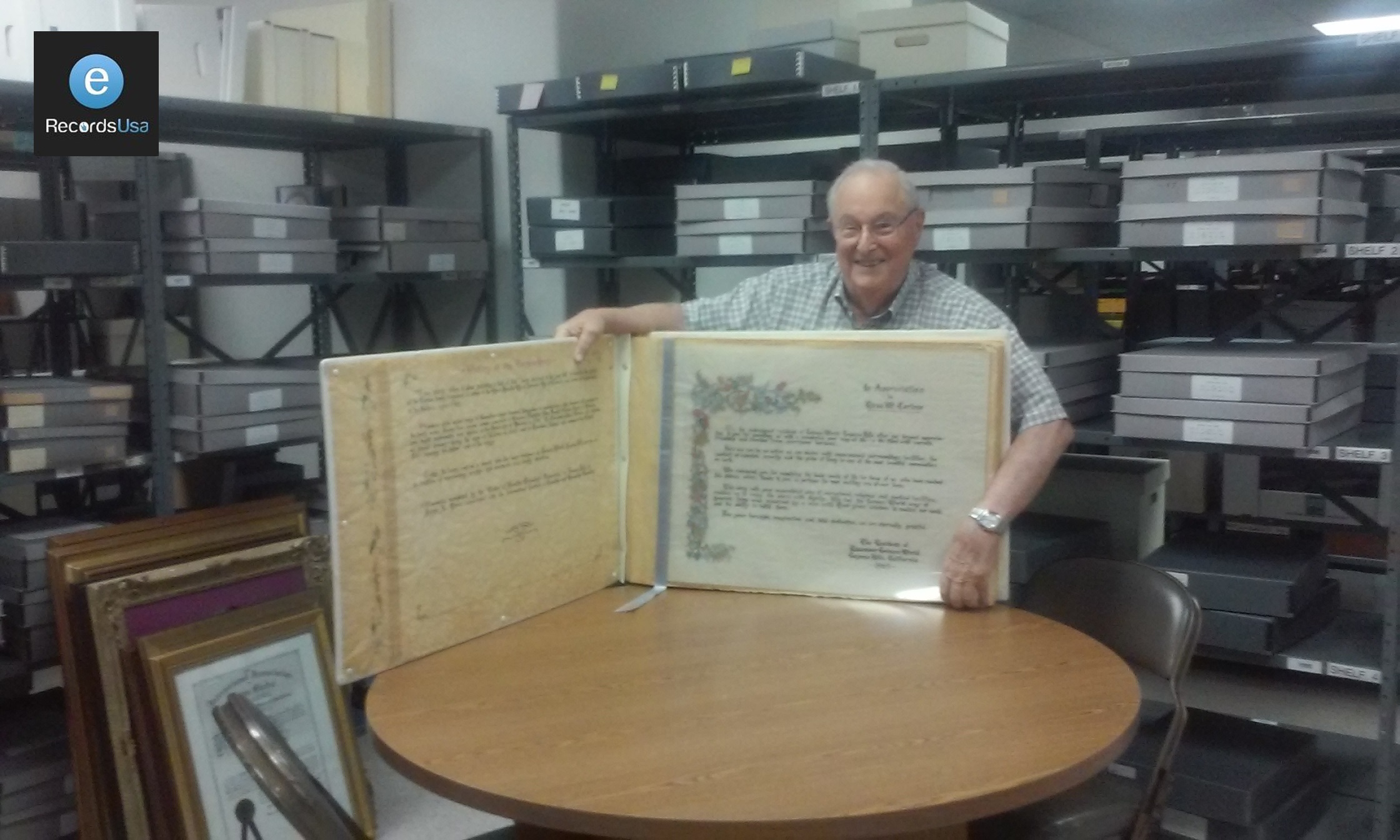 A digital library is a collection of rich resources, such as books, newspaper articles, images, and videos organized in an electronic format and available online in a centralized database. By creating digital libraries, we can preserve historic documents and other valuable data for future usage. Some of the benefits of doing so are:
The information and content contained in eBooks are accessible worldwide. It helps in conducting tasks like research work, etc.
The digitization process eliminates the scope of deterioration of resources which is likely to happen in manually preserving the books.
The round the clock availability of books provides easy access. This is a great benefit for the students, researchers, and teachers.
With the digitization of books, you don't require a physical place. Moreover, it is a structured approach with an easily searchable facility.
The end goal is to reduce the cost of saving important information like historic data for future generations.
How do we benefit you with our non-destructive book scanning service?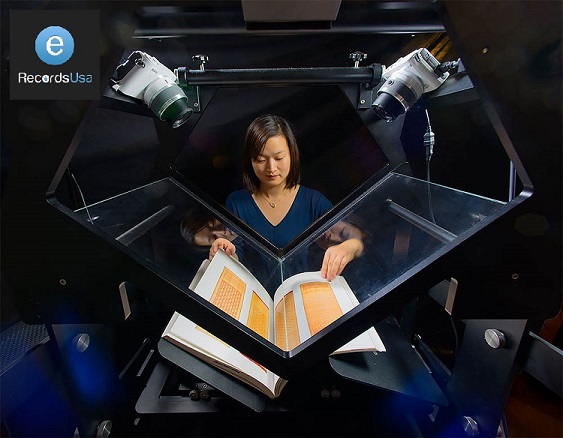 We offer a reliable and cost-effective book scanning and digitization service. We maintain high-quality conversion with 100% confidentiality.
Considering the reality, It's hard to find a document management company with expertise, depth of services, and flexibility. We pride ourselves on dealing with every project as a challenge to increase our clientele.
As far as non-destructive book conversion is concerned, we have a trained and skilled team to do it efficiently. You can confidently approach and rely on us! To learn more about our scanning and digitization services, you can Contact eRecordsUSA today.