#1 Newspaper Scanning & Digitization Services San Francisco
Digitize Your Newspaper Collection with Ease & Preserve your historical treasure.

Newspapers are vital sources of information, enabling us to preserve our history. However, they are also printed on very fragile paper that yellows and deteriorates faster than many other materials. Newspaper Scanning Services enable you to save this data in digital format – giving future generations access to these valuable news items by converting them into digital newspapers.
Newspaper scanning is providing incredible benefits to news, research and educational institutions. Now, journalists, scholars and students can easily access, organize and share news items easily and quickly without having to worry about finding the storage space or taking care of the maintenance responsibilities posed by fragile newspapers.
What Is Newspaper Scanning?
Newspapers scanning is the process of scanning and digitizing newspapers. The normal quality of a newspaper is delicate, it rips and tears easily and deteriorates with time. As a result, scanning newspapers requires highly advanced equipment, along with a skilled hand.
To produce accurate, high-resolution images, large format scanners or wide format overhead scanners are used. Digital newspaper archives can be indexed and categorized by any desired criteria. You can also opt to create full text searchable files utilizing (Optical Character Recognition) OCR software.
Old Newspaper Scanning Services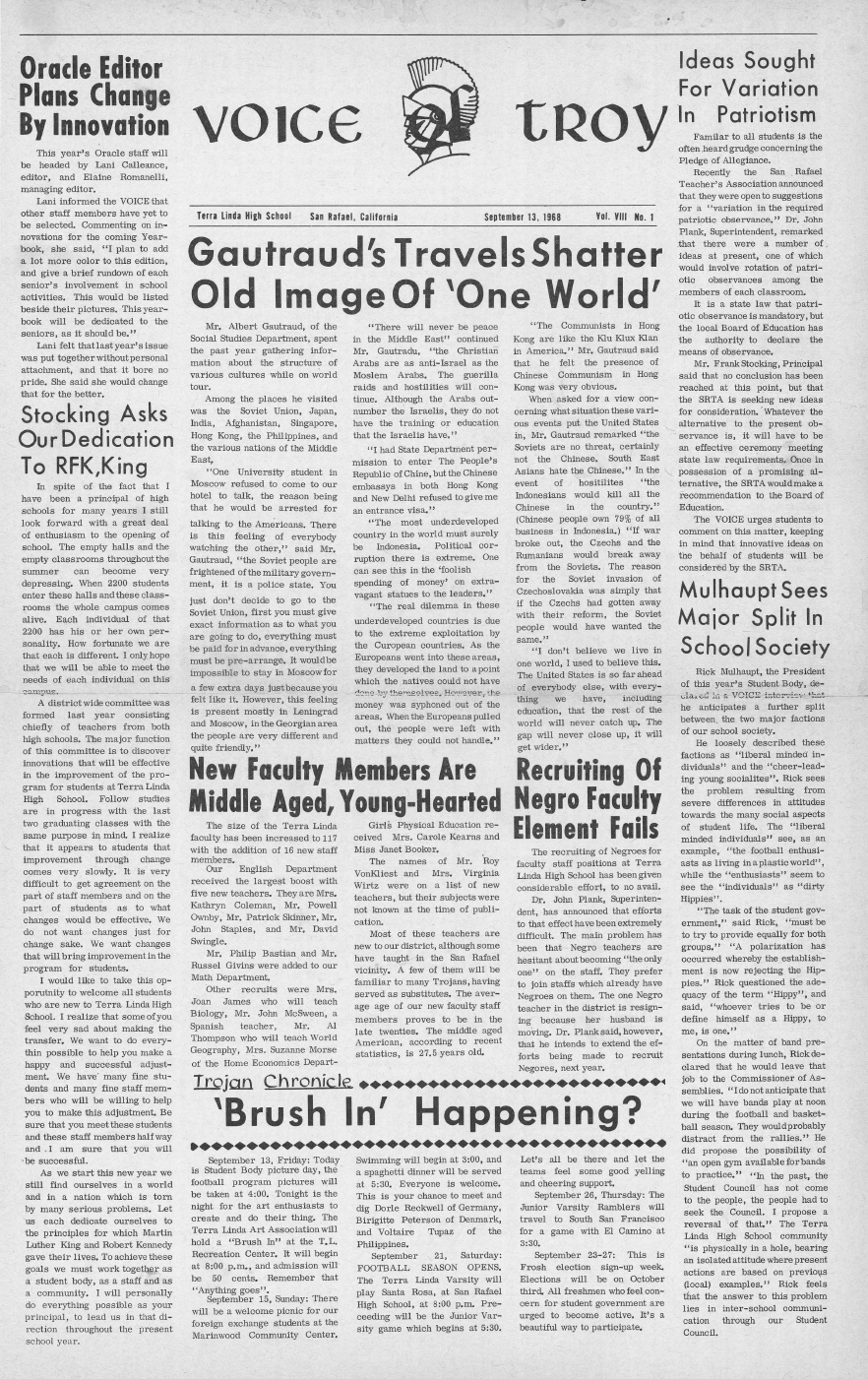 Find Us On Google Maps:
DOCUMENTS, BOOKS & PHOTOS DIGITIZING IMAGING SERVICES
ERECORDSUSA – DOCUMENT & BOOK SCANNING SERVICES
ALSO, READ OUR 5 STAR RATINGS HERE
Newspaper Scanning is the process of converting newspapers into digital images. The most common analog forms for old newspapers are paper and microfilm. The newspapers in the paper formats, are many times found in bound volumes, which preserve the same. We can assist in digitizing such large bound volumes, without destroying the bindings, and still capturing the entire content.
Old Newspaper Scanning is an extremely specialized field, requiring extensive experience in handling such delicate fragile, and historically priceless original newspapers such old newspapers, documents, letters, envelops, certificates, drawings, craft books, etc come in a variety of shapes, conditions, and bindings.
Each set of old newspapers archival collection is unique and such requiring careful review before any digitization project is initiated. Old newspaper scanning is a specialized service that ensure newspapers are preserved for future, and specially protected from natural deterioration and/ or any natural, or man-made calamities. Once the newspapers is stored digitally, it becomes easy to access from anywhere, at any time.
Challenges of Maintaining Physical Newspaper Copies
Maintaining physical copies of newspapers presents several challenges:
Degradation:
Newspapers are printed on paper that is prone to deterioration over time due to factors like acid content, environmental conditions, and handling.
Space:
Physical archives require significant storage space, which can be costly and difficult to manage.
Accessibility:
Retrieving information from physical copies can be time-consuming, and it's challenging to share this information with a wide audience.
Preservation:
Physical copies are at risk from disasters such as fires, floods, or other calamities that could result in irreversible loss.
Benefits of Newspaper Digitization
Digitization of newspapers offers solutions to these challenges:
Preservation:
Digital copies do not degrade over time and can be easily backed up to prevent loss.
Searchability:
Digitized newspapers can be searched quickly, making it easier to find specific information.
Accessibility:
Digital formats can be accessed from anywhere, shared easily, and do not require physical storage space.
Integration:
Digital archives can be integrated into existing databases and systems for enhanced data management.
Newspaper Digitization Services Overview
| Service Type | Description | Benefits | Use Cases |
| --- | --- | --- | --- |
| Scanning | High-resolution capture of newspaper pages. | Preserves visual and textual content for posterity. | Historical research, digital archiving. |
| OCR | Conversion of scanned images to searchable text. | Enables text searching within documents. | Academic study, data analysis. |
| Indexing | Organizing content for easy retrieval. | Simplifies navigation and improves user experience. | Library databases, online archives. |
| Digital Storage | Secure storage solutions for digital copies. | Ensures long-term preservation and accessibility. | Government records, public access libraries. |
Interactive Timeline: The Evolution of Newspaper Digitization
An interactive timeline could be a visual representation of the milestones in newspaper publishing and digitization. Here's a conceptual outline:
1950s: The introduction of microfilm for newspaper preservation
1990s: The advent of digital scanning technology.
2000s: The growth of online news archives and databases.
Present: Advanced OCR and AI technologies for enhanced digitization.
Use Cases and Applications of Newspaper Scanning Services
Newspaper scanning services cater to a wide array of entities, each with unique needs and objectives.
Libraries and Archives:
Needs: Preservation of historical records, enhancing public access, reducing physical storage.
Benefits: Libraries can offer patrons digital access to historical newspapers, saving on storage space and preserving the newspapers for future generations.
Government Agencies:
Needs: Compliance with record-keeping laws, ease of information dissemination, and secure archival.
Benefits: Digitization allows for efficient record management, quick retrieval during inquiries, and secure, long-term storage of historical documents.
Historical Societies:
Needs: Preservation of local history, educational outreach, and exhibition creation.
Benefits: Scanned newspapers can be used in digital exhibits, educational materials, and for research by historians, enhancing the society's educational mission.
Academic Institutions:
Needs: Research material for students and faculty, resource sharing among institutions.
Benefits: Digitized newspapers provide a valuable resource for academic research and can be easily shared across institutions for scholarly work.
Media Outlets:
Needs: Archiving of past publications, journalistic research, and content repurposing.
Benefits: Easy access to archived content can aid in research for stories and allow media outlets to repurpose old content for new audiences.
Private Collectors:
Needs: Preservation of personal collections, space management, and legacy planning.
Benefits: Scanning services help collectors preserve their newspapers, reduce the need for physical space, and plan for the future handling of their collections.
Legal Firms:
Needs: Access to historical legal notices, case research, and evidence preservation.
Benefits: Digital archives make it easier to search for specific legal notices or articles relevant to cases and ensure the integrity of these documents as legal evidence.
Genealogists:
Needs: Researching family histories, discovering ancestral stories, and building family trees.
Benefits: Scanned newspapers are a treasure trove for genealogists, providing access to obituaries, marriage announcements, and other records that can trace family lineage.
Real Estate Developers:
Needs: Access to historical land use, previous developments, and community impact records.
Benefits: Digitized newspapers can reveal the history of a property or area, informing development plans and community engagement strategies.
Newspaper Preservation and Archival Standards
When digitizing newspapers, adherence to established preservation and archival standards is crucial to ensure the longevity and integrity of the digital copies. Here are some of the standards and guidelines typically followed:
ISO 16363: A standard for the audit and certification of trustworthy digital repositories, ensuring long-term preservation and access.
ISO 13028: Provides guidelines for digitization and long-term preservation of paper documents, including newspapers.
FADGI (Federal Agencies Digital Guidelines Initiative): U.S. federal guidelines for digitizing historical content, which include technical specifications for scanning documents and images.
OAIS (Open Archival Information System): A framework for an archival system that maintains and preserves digital information over the long term.
To ensure the preservation and integrity of digital copies, the following steps are taken:
High-Quality Scanning: Using high-resolution scanners to capture clear and detailed images of the newspapers.
File Formats: Saving digital copies in stable file formats such as TIFF for images and PDF/A for documents, which are widely recognized for long-term preservation.
Metadata: Attaching descriptive metadata to each digital file, following standards like Dublin Core, to ensure that the content is easily searchable and retrievable.
Redundancy: Storing multiple copies of digital files in different physical locations to protect against data loss due to disasters.
Regular Checkups: Periodically checking the integrity of digital files and refreshing storage media to prevent data degradation.
Access Controls: Implementing strict access controls to prevent unauthorized alteration or deletion of the digital archives.
Migration Strategy: Planning for future technology changes by having a strategy in place for migrating digital content to new formats or storage solutions.
Newspaper Scanning – FAQ Section
Q: What is newspaper digitization?
A: Newspaper digitization is the process of converting physical newspapers into digital formats, making them searchable, accessible, and preservable for the long term.
Q: Why should we digitize historical newspapers?
A: Digitizing historical newspapers preserves them against physical degradation, saves storage space, and makes them easily accessible for research and education.
Q: What file formats are used for digitized newspapers?
A: Common file formats include TIFF for image preservation and PDF/A for documents, which are both recognized for their stability and compatibility.
Q: How do you ensure the quality of the digitized copies?
: We use high-resolution scanners and adhere to strict quality control processes, including reviewing scanned images for clarity and accuracy.
Q: Can digitized newspapers be searched like text documents?
A: Yes, with Optical Character Recognition (OCR) technology, scanned images can be converted into searchable text.
Q: How long do digital copies last?
A: Digital copies, if properly maintained and stored, can last indefinitely. Regular checkups and migrations to new storage solutions help ensure their longevity.
Q: Are there any standards for newspaper digitization?
A: Yes, we follow international standards such as ISO 16363 and ISO 13028, as well as guidelines from FADGI and OAIS.
Q: What measures are taken to secure the digitized content?
A: We implement robust access controls, encryption, and store multiple copies in different locations to secure the digital content against unauthorized access and disasters.
Q: Can you digitize newspapers that are torn or very fragile?
A: Yes, we have special handling procedures and equipment for fragile documents to ensure they can be digitized without further damage.
Q: How can I access the digitized newspapers?
A: Digitized newspapers can be delivered on various media like CDs, DVDs, or through cloud storage solutions, depending on your preference.
Do You Have To Scan The Whole Newspaper?
The designing of newspapers is done in sections. It has classifieds, ads, articles, daily news, and so on. Normally, important data is archived. So you can select the portions which you like to scan and inform the service provider to create a digital copy of them.
If you plan to scan the whole newspaper, even that can be done easily. The scanning process partially or whole requires understanding and teamwork. So hire newspaper scanning and digitization services that are already doing such tasks.
How Much Does It Cost To Digitize Newspapers?
The cost to digitize newspaper depends on the client's requirement. Typically you might expect it to cost $0.20 – $0.50 per page to digitize newspapers without article segmentation, or $0.70 – $1.00 with it. It is better to run a pilot project with a small number of newspaper pages, before making any final decisions. This will help you in choosing best magazine and newspaper scanning services for large documents, microfilm, wide format newspaper.
Why eRecordsUSA is the Best Newspaper Scanning Service Provider?
Choosing the right service provider for newspaper scanning is crucial for ensuring the quality, accessibility, and preservation of historical and contemporary newspapers. ErecordsUSA stands out as a leader in this field for several reasons:
Expertise and Experience:
With years of specialized experience in document digitization, ErecordsUSA has honed the craft of newspaper scanning to perfection, handling delicate and aged documents with the utmost care.
State-of-the-Art Technology:
Utilizing the latest in high-resolution scanning equipment and OCR technology, ErecordsUSA ensures that every detail, from fine print to aged photographs, is captured with clarity.
Customized Solutions:
Recognizing that each client has unique needs, ErecordsUSA offers tailored services, including custom resolutions, file formats, and indexing options to meet specific archival and retrieval requirements.
Quality Assurance:
Adherence to stringent quality control processes guarantees that each page scanned meets the highest standards of quality, with checks in place to ensure accuracy and readability.
Client-Centric Approach:
ErecordsUSA prides itself on exceptional customer service, with a responsive team ready to address client needs, offer consultations, and provide detailed project updates.
Secure and Confidential:
Security is paramount, and ErecordsUSA ensures that all materials are handled confidentially, with secure transfer and storage protocols in place to protect sensitive information.
Competitive Pricing:
Offering competitive pricing without compromising on quality, ErecordsUSA provides cost-effective solutions for projects of all sizes, from small collections to large-scale archival projects.
Positive Client Testimonials:
A track record of satisfied customers speaks volumes, with testimonials highlighting the reliability, professionalism, and quality output of ErecordsUSA's services.
Compliance with Standards:
Compliance with international preservation and archival standards such as ISO 16363 and FADGI ensures that the digital archives are future-proof and accessible for generations to come.
Eco-Friendly Practices:
By digitizing newspapers, ErecordsUSA helps reduce the need for physical storage, contributing to eco-friendly practices that align with sustainability goals.
Client Testimonials Highlighting Excellence:
"ErecordsUSA provided high-quality scans of our historical newspapers, allowing us to easily search and access past articles. Their attention to detail and dedication to quality were evident in every page." – Library Archivist

"The team at ErecordsUSA went above and beyond to digitize our extensive newspaper archives. Their customized approach ensured that our specific needs were met, and the digital copies have become an invaluable resource for our research department." – University Research Coordinator
By choosing ErecordsUSA for newspaper scanning services, clients can trust that they are partnering with a provider that is committed to excellence, innovation, and customer satisfaction.
For a no obligation and free estimate, and to discover how we can assist you in the Large Format Scanning Services or for pricing on the following services, please Contact Us for a free estimate or Call us at 855 SCAN NOW.
eRecordsUSA offer Newspaper Scanning Services in following areas of California, San Francisco, San Jose, San Mateo, Marin, Santa Clara, Mountain View, Redwood City,  Silicon Valley, Sunnyvale, East Bay: Oakland, Fremont, Alameda, Concord, Contra Costa, Hayward, Milpitas, Dublin, Livermore, Pleasanton, San Ramon, Napa Valley: Sonoma, Vallejo, Santa Rosa, Fairfield, Petaluma, Solano, Pittsburg & Martinez.

I contacted eRecords for a small-scale scanning job. Although they usually work on large projects, Pankaj was more than willing to help with what I was looking for! The scans that came back were high quality, and delivered in a timely matter. eRecords was also the business that quoted me the most competitive price. I would definitely recommend - Pankaj is knowledgable and a great collaborator to work with on meeting any scanning service you may need.

Nina P.


3/23/2023

I have used eRecordsUSA on three separate occasions and each job was performed exceptionally. All files scanned at high resolution, organized, and returned in a timely manner. Pricing was also very reasonable for such time-intensive work. Management was also very good with their communication.

I am a digital nomad that owns zero paper, so having all of my files in Google Drive is imperative. With Google's OCR (Optical Coherence Recognition) I can now find my files at lightning speed. ie - I search for [deed], [roof repair], [assessment], etc. and all relevant files "automagically" appear.

Cameron V.


12/09/2022

Erecords scanned 56 bankers boxes of legal case files and other professional documents for me. This was a particularly difficult and complex job because, in naming files, they had to work from both a written file inventory and the file names on the folders themselves and use a consistent file naming protocol that Erecords and I agreed upon. They did an outstanding job of following this file naming protocol and organizing the documents in digital form to create the file structure that I intended. This job was also difficult because of the variety of page sizes and the age and condition of some of the documents; they managed to accurately capture everything. They also made the job easier for me by picking the documents up at my home. Pankaj at E records was invariably courteous and helpful and spent the time needed with me before the job to develop a digital file structure to make the documents most useful. I highly recommend Erecords for document scanning.

David L.


2/27/2021

I chose eRecords to scan over 2000 pages of yearbooks and several hundred photos from the early 90's to early 00's. I was not disappointed. They were one of the few locations in the Bay Area that I contacted that let me drop off and pickup the material in person. The JPG and PDF scans that they sent me were extremely high quality and OCR'd the yearbooks so I can search for text. They were able to repair one of my yearbook's bindings to the point where I couldn't even find the repair! This place is professional and good value for what I received. If something ever happened to my irreplaceable yearbooks and photos I know they're digitized now and backed up to multiple locations on my network and cloud! Highly recommended, Pankaj and eRecords!

David B.


10/28/2020

I found eRecordsUSA on an internet search and contacted them to inquire about scanning to PDFs a set of some six hundred old, faded, tattered pages of an underground/community newspaper I co-founded fifty years ago.  I lucked out on this first call, finding a most professional, efficient, accessible, top notch company to help me archive my newspaper despite these trying, pandemic times.

Ted R.


7/14/2020

eRecordsUSA did a wonderful job scanning a large, irreplaceable, almost 100-year-old original opera. After checking with the State Library and other printers, we learned that eRecordsUSA was the company that could handle our job. The owner understood the job's importance to us and did the job quickly and professionally.

Jan a.


10/04/2019