Are you an experienced architect or not, and do you want to digitize your work or simply capture images that appeal to you? Get equipped with one of these best large format blueprint scanners on the market.
The digitization of large-format documents is not usually an easy task, therefore its digitization requires a delicate work of document processing.
The digitization of documents is one of the document processing services most requested by clients.
Today, even if many artists work directly from their tablet or computer, others still prefer to use a more traditional method, ink, pencil… before converting their creations into digital format.
Browse Our Other Content Related to Blueprint Scanning
A scanner is a border between analog and digital. By digitizing your originals, you can then share them on the net, offering you a superb showcase to exhibit your creations and thus make yourself known.
In addition, this allows you to store them on a removable device (USB, hard drive, SSD, etc.) so as not to lose them.
Putting pencils on paper is an activity that many designers enjoy more than using digital painting. Some artists do not support the process of deciphering lines using a stylus and a pencil leg; so they prefer to simply create their breathtaking designs by hand.
While some artists love to bring their work to social media platforms like Instagram, there are a few who love to capture their work in the rough; that's why they opt for the scanning method.
Using a scanner for your works helps to retain its liveliness and essence; they are therefore machines appreciated by countless artists from all over the world.
[toc]
1. CZUR ET16 Plus Large Format Book Scanner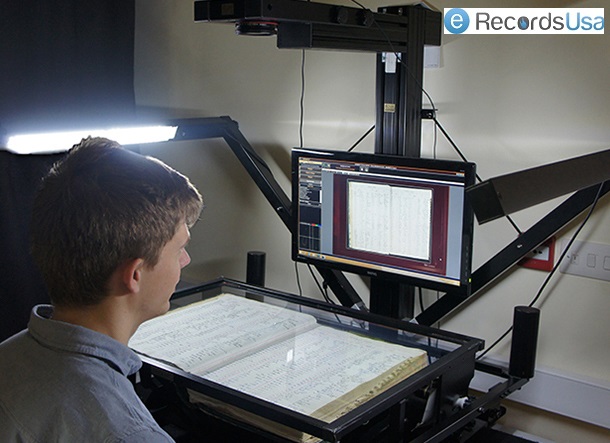 Scan all your favorite works of art or essential documents with the CZUR ET16 Plus Book scanner &; Document Scanner.
It is one of the best large format flatbed scanners in the world, designed by professionals in the paper industry. It offers several highly innovative and high-quality features, placing this machine at the top of the competition.
The first feature of the CZUR scanner is a scanning speed of 1.5 S / P, which allows it to scan a 300-page book in less than ten minutes without much effort. The scanning speed of this machine is amazing and cannot be found in any other model on the market.
The ability to scan at such high speed is made possible through the use of Auto-Scan technology, which requires the simple flipping of the pages. To trigger your scanner and start the scanning process, you only need to use a foot control included in the design of the machine.
The CZUR scanner also shoots three laser lines, which are part of its patented Flattening Curve Technology. This system uses simple laser lines that calculate the age curve of the materials used in making your book, the outlines of a bound document or open paper, and finally, the output of a flattened page.
This scanner works great with A4 and A3 size sheets and A4 size documents and therefore can be used to scan your magazines, exam papers, catalogs, plans, and other large books you own.
All documents scanned with the ET16 can be edited and converted to TIFF, Word, and PDF documents without any problem, which is why we highly recommend this device for all artists and professionals.
Characteristics
Works well for Mac and Windows
Patented Auto-Flats laser
Convert to PDF / Searchable PDF
Shoot three laser lines
2. Xerox DocuMate 3220 Duplex Large Format Scanner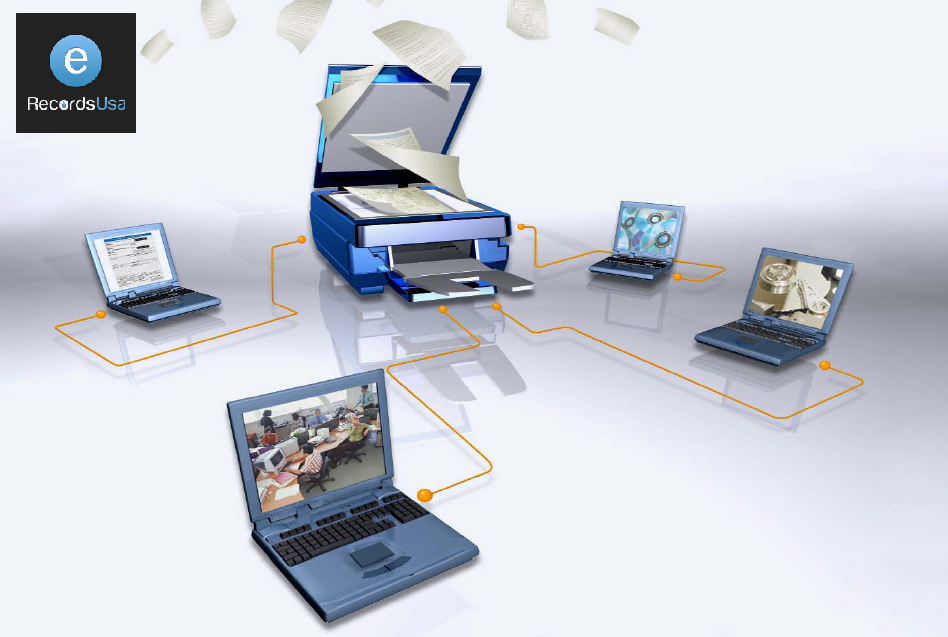 Our team has grown to love the Xerox DocuMate 3220 Duplex Document Scanner. We love this scanner for a variety of reasons, many of which can be found in its outstanding features.
The first feature we identified with this full-size scanner is its flatbed design which can hold up to 50 sheets. It uses an automatic feeder that regularly delivers sheets for operations, reducing the need for human assistance.
Depending on the design of the Xerox scanner, it works well with a maximum paper size of 8.5 inches by 14 inches for a flatbed model. The design of this large scanner was made with spaces provided for WIA, TWAIN and ICA drivers, all with the aim of making the machine more compatible with Mac and PC.
With the Xerox scanner by your side, you don't have to leave your information on paper for long. It is considered to be one of the newest and most innovative scanners on the market, which is sure to change the paperless industry with its operations.
It is one of the few models that combine an ADF with a 65-sheet capacity and a flatbed A4 / US Letter to create a first-level scanner that offers all of the outstanding features identified in other high-end products.
The Xerox scanner is ideally suited for use in your home offices, workspace and corporate world. It does not require any complicated installation process and the installation is done via DVD-ROM disc, USB cable and your PC.
If you are looking to communicate, organize and handle paper better, the Xerox scanner is the best way to do it, providing you with an all-powerful and long-lasting productivity software package.
Enjoy scanning items like your business cards, checks and credit cards with just a tap and watch them transform into precise representations of the original. For more amazing products like this, check out our guide to the best slide scanners.
Characteristics
Flatbed scanner
8.75 by 38 inches (ADF); 8.5 by 14 inches (flat)
Scans up to 23 ppm / 46 ipm black and white
Compatible with PC and Mac
3. Epson DS-70000 Wide Format Document Scanner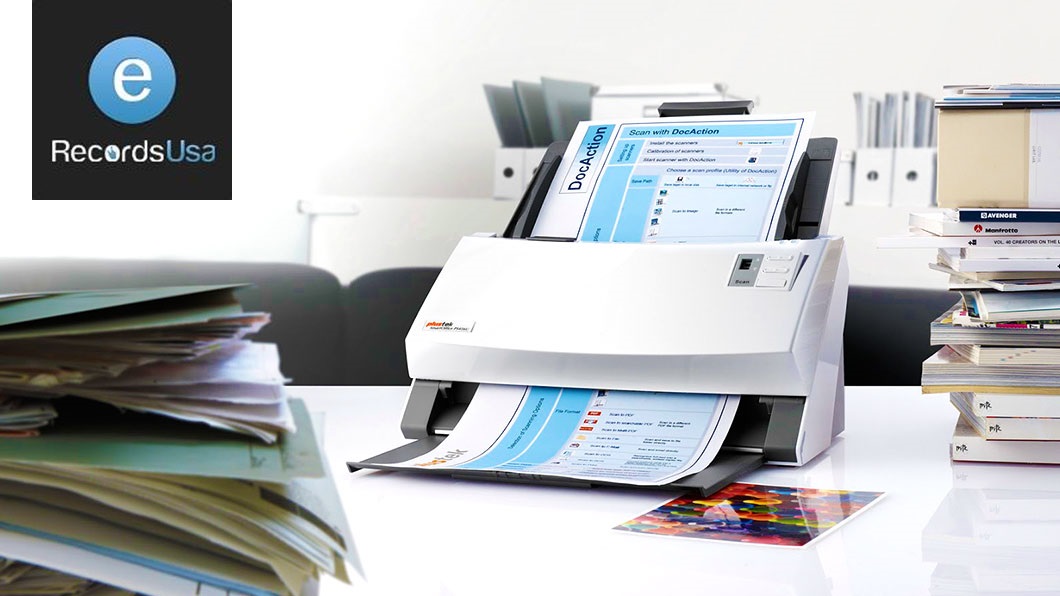 We recommend the Epson DS-70000 Large-Format blueprint Scanner for all offices and schools, as well as other institutions where large amounts of documents are scanned. This flatbed scanner has several features that allow it to deliver excellent performance at all times.
It has been recognized as one of the most affordable and durable scanners on the market, with a price and quality that surpasses many high-end scanners. It uses the flatbed system to scan documents up to 11.7 "; x 17 ";.
With this scanner, you and your staff can work more efficiently and much smarter. The Epson DS-70000 works well with ISIS and TWAIN drivers.
Browse Our Other Content Related to Large Format Document scanning
Characteristics
70 ppm,
TWAIN drivers &; ISIS
3-year warranty
1 pass, duplex scanning
4. Epson Expression 12000XL-PH Flatbed Scanner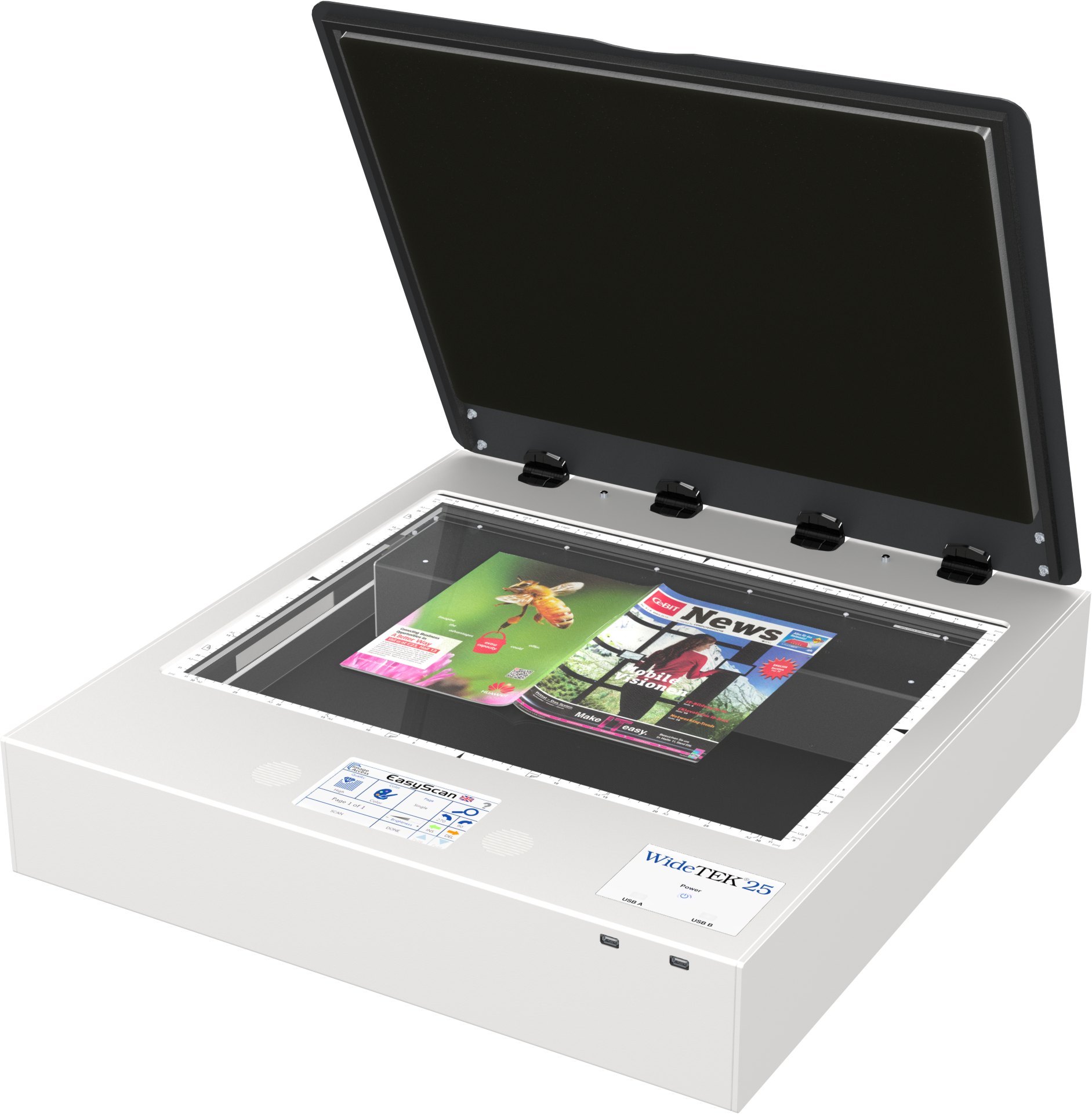 We have included another model from the Epson brand. This is the Epson Expression 12000XL flatbed scanner.
This large-format scanner is recognized around the world as the best professional large format blueprint scanner, with a resolution of 2400 x 4800 dpi, 3.8 Dmax output, and micro-step drive technology, innovative features that provide users with brilliant detail and clarity.
The Epson Expression combines superior image processing with patented Epson MatrixCCD technology and a fast-warming LED lamp to produce more vibrant colors you'll appreciate.
The best part about this scanner is its ability to scan all editable text up to 48 images of 35mm negatives and 30 slides. It works quickly, which also saves you time for other activities at home or in the office. For more high-quality office equipment, check out our guide to the best laminators.
Characteristics
Professional large-format blueprint scanning
2400 x 4800 dpi resolution
Micro Step Drive technology
ColorTrue II Imaging System
5. Contex SD One + – 36-inch large format sheet scanner Contex SD One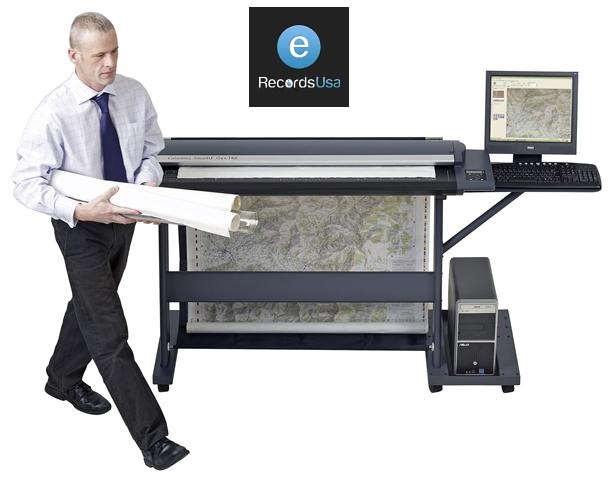 In order for your artwork to come out successfully, using quality, the top-notch scanner can guarantee the best results.
However, the best scanners don't mean you have to spend all your savings. You can get amazing and even better results with the most affordable scanners on the market.
Meet the Contex Sheetfed Scanner, another large format scanner made by a leading manufacturer in the printing industry. It is a machine designed with a memory capacity of 2 TB and a powerful software suite.
It is one of the first professionally built plug-and-play devices to deliver excellent scanning results in the shortest possible time.
It uses 64-bit software and hardware and also comes with an automatic maintenance system which makes it a welcoming addition to the world of large format scanners.
The Context Sheetfed Scanner is one of the best large format blueprint scanners on the market, and it's a machine we can guarantee you will never regret owning.
If you are also looking for a projector that is perfect for your office, feel free to check out our selection of the best on the market.
Characteristics
64-bit hardware and software
Windows 10 support
2 TB of physical memory
True plug-and-play device
Brand – In our list of recommendations, you will find many major manufacturers of large format scanners. These brands were selected for the reliability of their service and the high quality of their products.
They have decades of manufacturing experience which makes us comfortable with purchasing their scanner models. Some of these brands include Epson, Xerox, and Context.
Price – Our team realizes that every reader is looking for a scanner with a different budget; thus, we have provided products with varying price ranges to give everyone an option of two to purchase.
Reviews – Customer feedback is essential in product selection; thus, we were sure to research numerous reports from existing users, to identify the good and bad sides of each machine.
These reviews have been found on various online platforms, where the best large format blueprint scanners have been discussed.
Features to look for in the large format blueprint scanner
A buying guide will never be complete without the vital things that any potential buyer should look for when choosing a large format scanner.
There are many models of scanners on the market today, each promising faster and smoother operations, with a few bonus features that make the model more exciting.
To make sure you get what you pay for, we've outlined some of the essential features that you should look out for a while before shopping.
Optical Resolution – Resolution in scanning documents is most often not an issue primarily due to most modern scanners on the market having a resolution of at least 600ppi.
Using a scanner with this resolution is ideal for all your documents; however, some recordings may require the use of a higher resolution.
For example, if you need to scan a material that has a nice detail like a stamp, you will need a scanner with a higher resolution, approximately an optical resolution of around 4800 ppi.
Scanning Area – Another feature that we encourage potential buyers to consider is the purpose of their scanner, i.e. what it will be used for often. There are two main types of scanners: general-purpose scanners and special-purpose scanners.
If you plan to scan documents such as books, business cards and sides, a special scanner will be ideal for you, while general-purpose scanners as the name suggests can handle a myriad of documents without no problem.
Connectivity – The ability to connect your scanner to your PC or other peripherals is imperative as it gives you more ways to receive documents for scanning. Some scanners have USB ports and also allow operators to connect to different types of sharing software.
We recommend that you study the specifications of each model you come across so that you are fully aware of its connectivity options before making any purchase.
Conclusion
We have already pointed out some advantages of large format digitizing plans, but we will add the reduction of physical file areas, the reduction of risks due to loss of plans and damage, the savings in paper, toner, copiers, printers, filing furniture, etc.
On the other hand, unlike paper, digital images do not lose sharpness, nor are they gradually damaged over time, their conservation is better.
Digital documents are shared over the Internet or CDs, not through photocopies. By adding a large format blueprint platform to digitization, blueprints can be quickly consulted and a single file can be made for each of the internal processes of a company.
At eRecordsUSA, we have facilities and staff specialized in document management and state-of-the-art technology in the documenting sector. Document digitization is one of the document processing services most requested by our clients.