Every day, more and more businesses talk about "going green", and are usually met with public approval and boosts in sales or customer interaction. As the impact of our actions on the earth becomes clearer with time, it's easy to understand why businesses and organizations need to consider how they can make their location eco-friendlier. Libraries house huge collections of books, many of which are not created from recycled materials. One great way that libraries can go green is to utilize bound book digitizing services.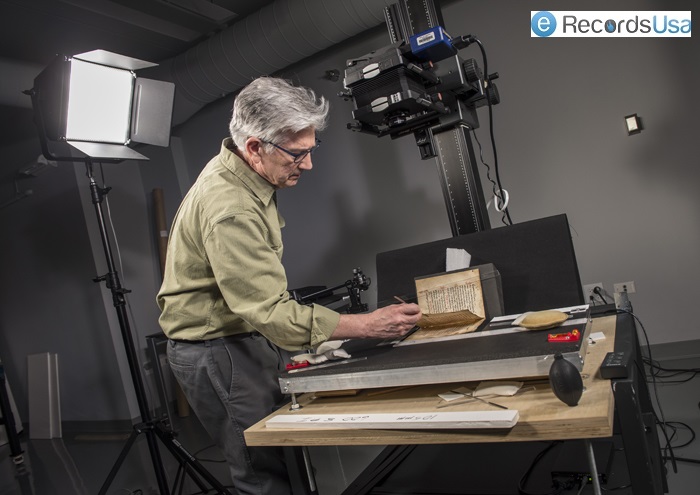 The LEED Certification System is a rating system that gives libraries a grade based on their green efforts. One of the grading points is "Materials and Resources", and this is where bound book digitizing services can come in handy. Rather than purchasing multiple copies of materials for patrons to check out, many libraries are focusing on digitizing publically owned references and other materials, and offering patrons electronic access to books. This eliminates the need for multiple paper products within the library, but still allows patrons to have plenty of easy access to the material.
In addition to using bound book digitizing services to go green, libraries can also focus on the other points of the LEED system to create eco-friendly environments. Some of these points include the transportation of materials, which is totally eliminated with digital files. Another point is the use of innovation to provide full access to materials while going green. Bound book digitizing services help libraries meet this requirement as well. Improving the indoor air quality and using more sustainable energy practices will also help libraries become certified LEED locations.
The best part about going green is that libraries don't have to reduce materials or patron access. In fact, by digitizing bound books, libraries are actually making it easier for patrons, giving them more options and a variety of means of fitting reading into their daily lives.
eRecordsUSA is specialized in providing professional Bound Book Scanning Services, Bound Book Digitization Services, Book Scanning Services, Book Archival Services, Book Digitization Services, Book Archiving Services and more. If you would like to receive a free quote for Bound Book Digitizing Service, call +1.855.722.6669 or eMail us at [email protected].