DIGITIZE HISTORICAL PHOTOGRAPHS
As the owner of historical photographs, you might have a small and private collection with importance to only a limited number of people, such as family and extended family, and which includes framed portraits, old hand-tinted images, and so on. On the other hand, you might have an enormous archive of relevant and important images, negatives, slides, and other graphics and you might worry about the best ways of preserving them while still making them accessible. The good news is that digitizing historical photographs is a viable approach for both scenarios.

As it sounds, digitizing historical photographs service means scanning them, turning them into any number of digital formats (JPG, BMP, and so on) and then storing them on some preferred system. You might wish to use cloud storage to make the files readily accessible to all, but you may also find some sort of secure media more preferable to your situation.
Is it difficult to find sources for this sort of scanning and digitizing? Not in the modern era of the Internet, but keep in mind that not all providers of such services are alike. There are those that just cannot guarantee that photos are kept in good condition or scanned to the highest resolution. They might scan in bulk and give vague, numeric names that require you to go through and rename everything (often taking hours or days).
That is why you want the service provider to offer a simple list of options. These should include options for picking up and transporting your historical photographs, scanning them carefully to preserve the physical images and also capturing them clearly, and then fine-tuning as needed and naming them accordingly. They should also return images and offer access to the scans through the cloud or through your preferred media.
If you are in need of the digitizing of historical photographs you can turn to eRecordsUSA for their diverse array of photo scanning services and premium options.
It is fairly surprising to many when they take stock of the number of photographic prints, slides, and negatives they own. Many people think along the lines of "someday I'll organize them", and many even have ideas of putting together albums of favorite prints. Yet, getting there is a battle, and this is when a photo archiving services can be so beneficial.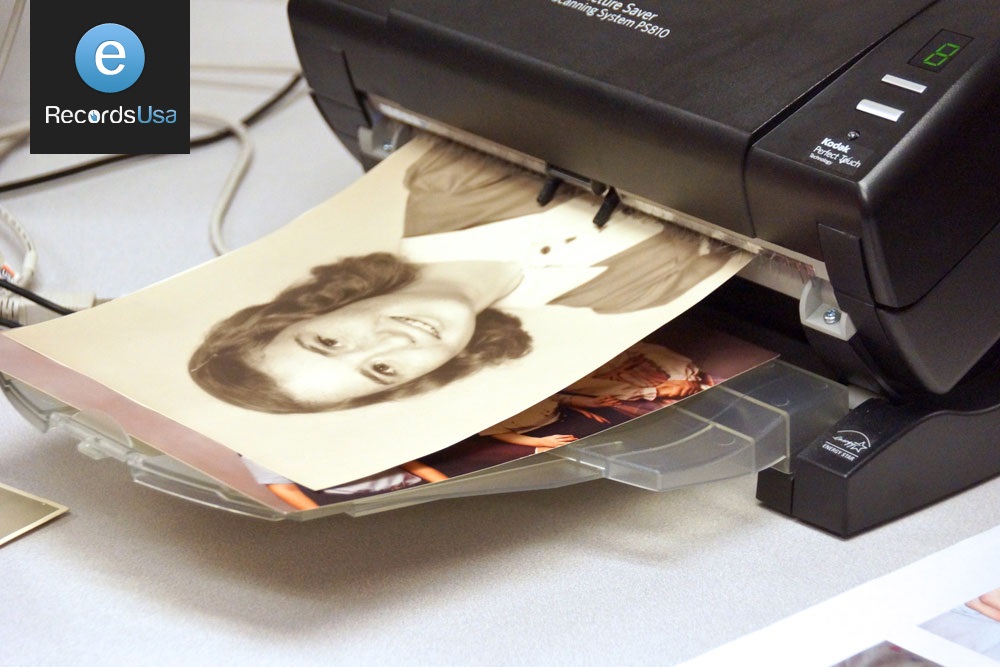 How? It is a service that can scan in all of the prints, slides and negatives, organizing them into groups that you can then sort to your own system with a few clicks. Whether you do that through a cloud-based storage solution or by getting your images on discs after scanning, it is a great way to protect your precious photos and actually see them in frames or albums – even online albums.
If you are someone with a lot of images relating to work – such as a newspaper, magazine, publishing firm or work as a photojournalist – the same applies. However, your task is far more monumental. You might have thousands of images to scan and organize, and just the idea of handling the scanning is enough to make you give up the whole concept of archiving the data.
Fortunately, eRecordsUSA has high-quality photo archiving service options for individuals, professionals and organizations. Offering high-resolution scanning of prints, slides and negatives, they can send the results via CD or DVD, or upload the files to an online storage solution. Ensuring that no losses will ever occur, and making it easier than ever to organize, access, share and use images, this type of photo scanning and online storage is a fantastic solution. Stop sighing over the archival boxes or drawers full of prints when you can use this simple and effective photo archiving service for optimal photo preservation and management.
eRecordsUSA is also specialized in providing Photo Scanning Service, Photo Archiving Service, Photo Digitizing Service,  Bulk Photo Scanning Service, Historic Photo Scanning, Family Photo Scanning and more. Would you like to receive a free quote for Digitizing Historical Photographs Services? Call +1.855.722.6669 or eMail us at [email protected].
Simple Tips for Preserving Your Aging Photos
You may not know that the frame, backing material, and location of old photos can all play a role in the longevity of those images. The old family photo left in a sunny spot and in a frame that uses a non-archival backing may quickly fade and deteriorate. If you wish to get the best results with preserving your aging photos, you need to ensure they are out of harm's way.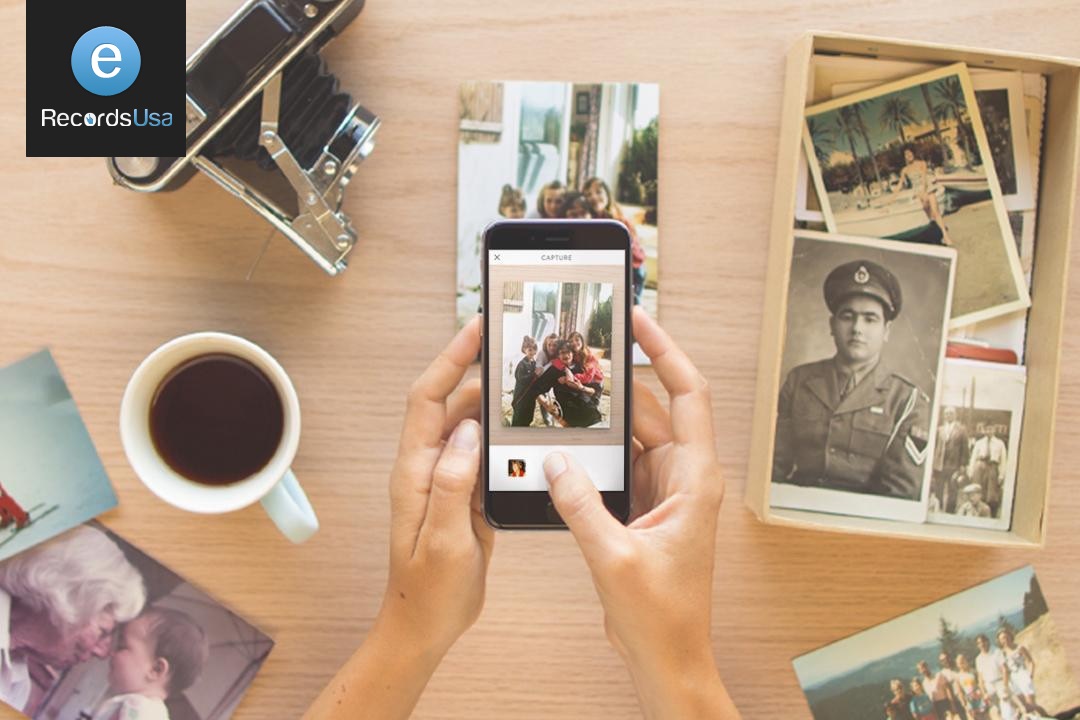 What other steps can you take to ensure you are preserving your aging photos to the best degree possible? Have you considered having them digitized? Though putting them in archival quality albums with the lowest acid paper and photo protectors is a good start, some water leaks, fire or other issues can see all of your efforts go to waste. If, on the other hand, you had the originals scanned and digitized, there would no longer be any sort of risk for loss, fading or damage.
eRecordsUSA is a fantastic resource when preserving your aging photos is an important matter. To begin with, they do not just scan in images. They make high-resolution scans of photographic prints, slides, and negatives. They also have large format scanning options that can convert those antique photos into digital files easily shared and even reprinted.
Using their photo scanning solutions means having the materials returned to you in pristine condition along with CDs or DVDs of the material, and you then can organize those files accordingly. You can also opt for the scans to be stored in an online storage area where you can share aging photos with your professional photo editor who can clean them up and have them printed,  or you can just rest assured that those photos are now in a place where no harm will ever come to them, and where you can enjoy looking at them and sharing them in the decades to come.
eRecordsUSA serving SF Bay, San Francisco Bay Area,  including San Francisco, Mountain View, Redwood City, Marin, San Jose, San Mateo, Santa Clara, Silicon Valley, Sunnyvale, East Bay: Alameda, Concord, Contra Costa, Fremont, Milpitas, Hayward, Oakland, Pleasanton, Dublin, Livermore, San Ramon, Napa Valley: Fairfield, Petaluma, Santa Rosa, Solano, Sonoma, Vallejo, California.