Real estate firms have reams of data and paperwork to manage. From past flyers and current brochures to maps, posters, and traditional contracts or documentation, the paperwork can quickly get out of hand. In many instances, it is essential to have access to a large number of those items, and yet it can be a hassle to keep them around, organized and readily at hand. That is why real estate document imaging service, yet there is more to it than that.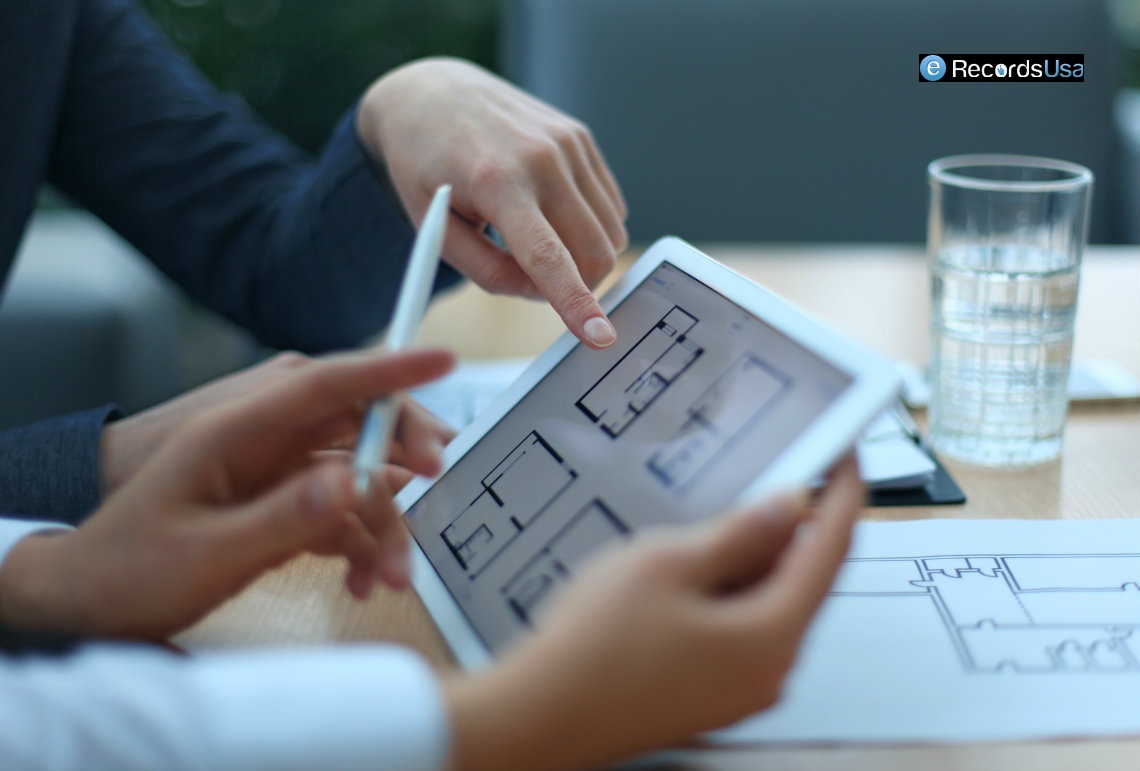 At eRecordsUSA, you can find an array of real estate document imaging service options that include:
>> Scanning and digitizing oversized documents, including full-sized land survey maps
>> Archiving of all transaction files – including closed files – which enables you to eliminate paperwork in the office and provide customers or their attorneys with controlled access to their specific records and data
>> Streamline any and all transactions through the use of shared and secure folders and files
These are three excellent reasons to turn to them as a provider of document scanning and imaging. Yet, as a comprehensive real estate document imaging service, they can also scan contracts which you can then access via your cloud-based online storage. Imagine the speed at which transaction might occur if you can keep individual, shared files for active transactions.
Online storage of scanned and archived documents can be a way to retain copies of blueprints rather than you're keeping hard copies in the office. It can be a source for accurate data retention relating to administrative paperwork, and so much more.
It does not matter whether your real estate firm is run individually and independently or if you are part of a much larger organization. The different imaging services available from eRecordsUSA can cut down on the paperwork and increase productivity and success.
eRecordsUSA is also specialized in providing Document Scanning, Book Scanning, Newspaper Scanning, Real Estate Document Scanning and more. Would you like to receive a free quote for Real Estate Document Imaging Services? Call +1.855.722.6669 or eMail us at [email protected].