Lab notebooks are essential tools for scientists and researchers to record their experiments, analyses, and findings. The lab records are an organized collection of research work safeguarding intellectual property.
Laboratory notebooks are in the form of bound books with numbered pages. The entities are marked and indexing is done to make these records searchable. Every activity is dated and detailed enough for other scientists to replicate the steps.
Bearing in mind the limitations of traditional lab records, there is a rise in libraries and research centers switching to convert lab notebooks into digital formats. The digital conversion allows us to share research work easily.
In this article, we'll explore the benefits of lab notebook scanning and why you should consider it for your research team.
[toc]
Protect Your Patents. Protect Your Research

Protect your patents by scanning lab notebooks and converting the pages to digital images. By bringing these into digital format, you can easily keep track of who has accessed what lab notebooks? How long they were viewed for, and any edits or changes that were made? As well as the ability to have multiple people access the same lab notebook at the same time.
Laboratory scientific notebook scanning archiving requires a unique approach.
Considerations for Lab Notebook Scanning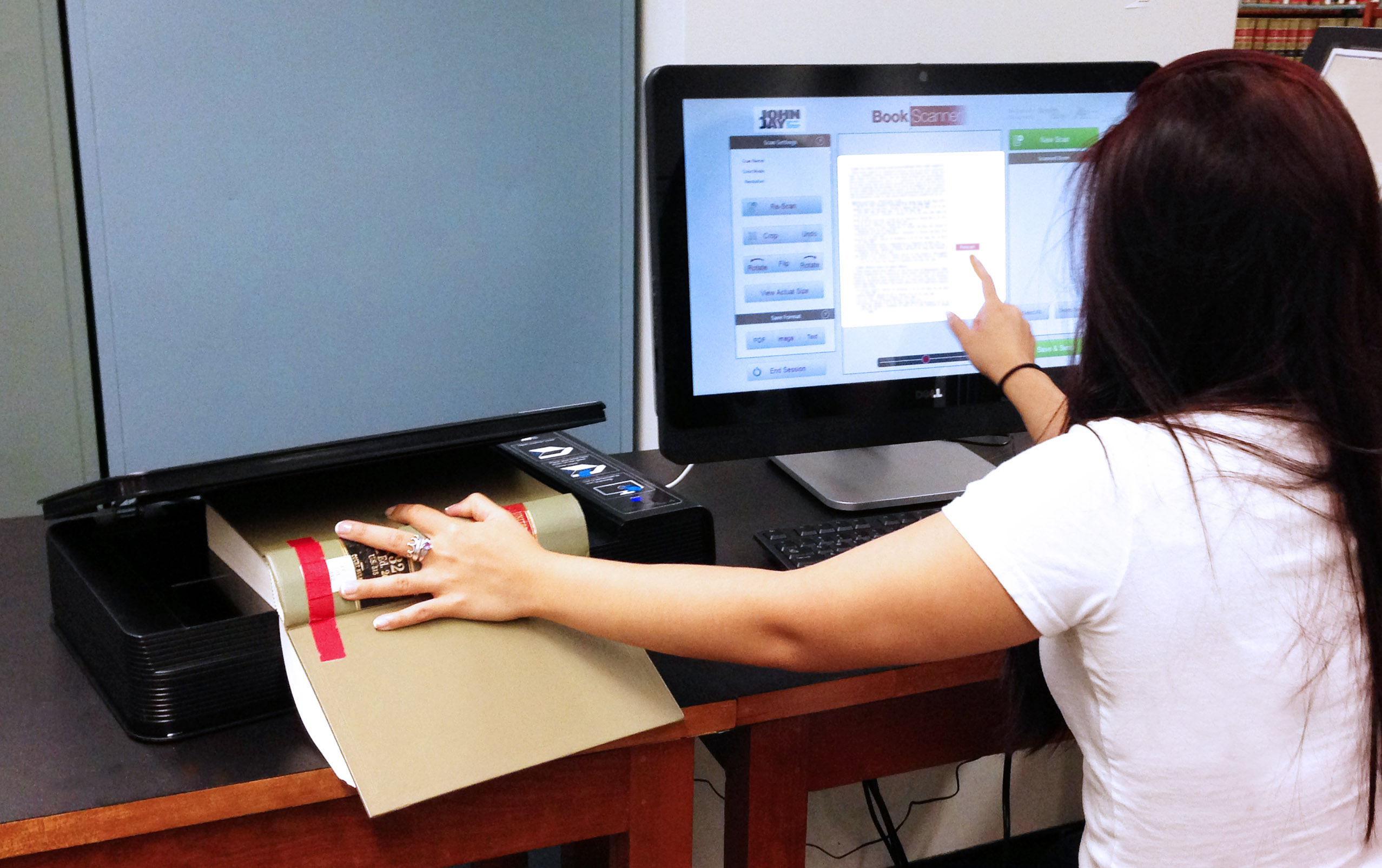 Here are the key points to consider while choosing a professional service provider for lab notebook scanning –
Quality of Scanning: Ensure that the document scanning company you choose has a defined process and infrastructure such as scientific data scanners, editing tools, etc. Lab notebooks contain mathematical notations, graphs, and drawings so ensure that the scanning agency you choose has prior experience in handling lab record book scanning projects.
Data Management Tools: It is important to maintain the sequence of the scanned pages as they are bound in the lab notebook. For this purpose, advanced-level data management tools are required. Therefore choosing a service that offers robust data management tools will help you digitize your lab notebooks.
Security and Data Protection: As the lab book contains sensitive research data, no chance can be taken on the security part. Look for a company that uses encryption and secure cloud storage to protect your data from loss or theft.
Expertise and Customer Support: The libraries and research institutes should hire a professional document scanning company that can provide excellent customer support in managing the digital lab notebooks
Cost: Cost-effective scanning of the lab notebooks can help you digitize orders in one go. So, if you have a bulk copy of lab notebooks, get them scanned by choosing a pocket-friendly organization.
Benefits of Lab Notebook Scanning
Protecting R&D data is the researchers' need, yet challenging. Whether it's in spreadsheets, memos, write-ups, or lab notebooks, it's valuable intellectual property.
The digitization process must be secure, preventing data from loss, and maintaining the same research format.
If you want to secure and organize the data in your lab notebooks, it is important to choose a reliable document scanning service like eRecordsUSA.  For a better understanding, some of the benefits of scanning lab notebooks are listed below:
Improved Functionality & Accessibility  – Your entire research institution can benefit from our lab notebook digitization services. If you collaborate with other researchers in your organization, you can quickly and conveniently share notes with one another without having to work without your own notes.
Adopting the remote work culture, digitization, and scanning of lab notebooks help research teams to access their data from anywhere, at any time. Digital lab notebooks can be easily searched, shared, and backed up, making it easier for researchers to collaborate and stay organized.
Enhance Security & Improve Data Management – Digitizing lab notebooks also provides an extra layer of security. Encryption and watermarking techniques are used to protect digitized data. Digital lab notebooks can be password protected, backed up, and stored in a secure cloud, reducing the risk of data loss or theft.
Digitizing lab notebooks allows research teams to easily categorize, store, and manage their data. Researchers can use digital tags, annotations, and search functionality to quickly find the information they need, saving time and increasing efficiency.
Time-saving & Cost-Effective – With digital lab notebooks, researchers can search and access information, saving valuable time compared to searching through physical notebooks. Moreover, the edition and copying of research data become a time-saving process. This makes referring research work easy for the scientists.
Digitizing lab notebooks eliminates the need for physical storage space. The risk of damage to physical lab records is minimized, leading to long-term cost savings for research teams. All you have to do is to choose an agency that can provide the quality scanning of lab notebooks ensuring secure access.
Disaster Recovery – In a lab or any other research setting, there is always at least a minimal risk that your notes could be lost, damaged, or even stolen. One accident in the lab and all that you have worked for could be lost.
At eRecordsUSA, we have the document scanning technology necessary to deliver crisp and clear electronic copies of your lab notes that are identical to the originals.
Legal Safeguards – Your research is your intellectual property. To protect this property, publish your findings, and apply for patents, you will likely need to provide proof of your research. Lab notebook scanning services can provide professional electronic research notes that can easily be shared with the appropriate organizations.
Reliable Record-Keeping – Lab notebook scanning also provides a more reliable and accurate way to keep records. Digital lab notebooks are easier to store, less prone to damage, and have a longer lifespan compared to traditional paper lab notebooks.
Accuracy of scanned records – Using high-quality scanners professional agencies can efficiently scan research data including tables, images, and mathematical notations. A detailed checkup after scanning is done to ensure the accuracy of the data. The accuracy and quality of the data and records are maintained during the scanning process.
eRecordsUSA – Specialist in Lab Notebook Scanning

Lab scientific notebook scanning for Biotech  & Research Institute requires a unique approach and specialized professional book scanners designed to handle the curvature of text near the spine. A normal desktop flatbed scanner requires the user to press down on the spine to get a clean image, which could very easily damage the spine and bindings of the laboratory notebook.
eRecordsUSA's specialized book scanners are specifically designed to handle the curvature of text near the lab notebook's spine, ensuring the integrity of data capture, while maximizing the scanned image quality.
eRecordsUSA is an ISO/ISM Certified Women-owned document scanning and digitizing company based in SFBay Area. eRecordsUSA assists in converting lab notebooks to secure digital files and provides disaster recovery protection for your priceless research. We have processed thousands of Lab Scientific Notebooks, securely and confidentially, and service customers from all over the country. eRecordsUSA specializes in scientific notebook scanning, with decades of experience and professional equipment, and having digitized thousand of scientific notebooks over the years. We are proud to say, that our document scan quality is unmatched, and the best in the industry.
There are many reasons and benefits to digitizing laboratory scientific notebooks. For more information on notebook Scanning Services, please Contact Us for a free estimate. or Call us at (510) 900-8800.