Privacy and HIPAA compliance are two very important factors to consider in the healthcare industry. These laws ensure that patients' rights are not violated, and that everyone can address their medical needs in total privacy. Our healthcare records digitization service makes it easy for healthcare clinics and hospitals to organize their records, streamline their work flow, and create more productive environments. It's also a great way to "go green" at your clinic by eliminating paper records. But can healthcare records digitization services keep you HIPAA complaint?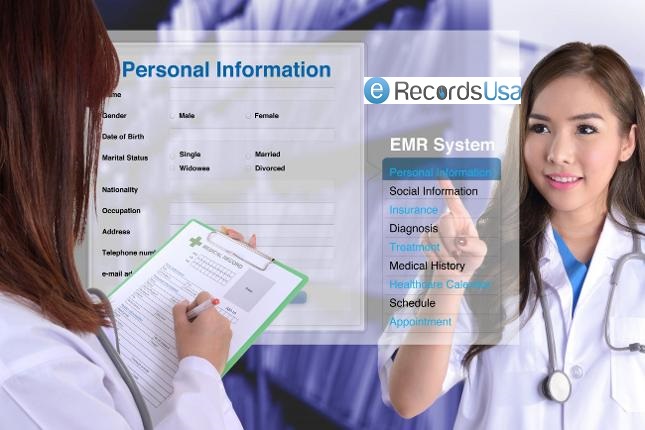 HIPAA rules require controls to be set in place for any type of digital healthcare document that contains medical information. This means that within a healthcare clinic or hospital, someone needs to be in charge of assuring that HIPAA requirements are being met; all protected health information must be kept in a secure, password-protected database; and that offices need to have procedures for handling sensitive information when utilizing the database.
Computers that store digital patient healthcare records should be limited to only those who need access to do their work. The screens should be positioned so that no unauthorized person can walk by and read them, and emails or other messages should be encrypted. Simple steps such as quick screensavers that block the view of an inactive computer can make it very easy to keep digital files safe.
However, these rules are easy to implement and follow, and the digitization of old paper files has far more benefits that outweigh the challenges of implementing HIPAA laws. The ease of invoicing, tracking medical histories, and collaborating with specialists or other members of a patient's healthcare team is nearly impossible to recreate with paper files. HIPAA laws have taken this simplicity and the trend of digitization into account by creating a simplified electronic transaction guide within the laws, making it even easier for healthcare clinics to embrace healthcare records digitization services.
eRecordsUSA is specialized in providing professional Healthcare Records Scanning Services, Healthcare Records Archiving Services, Healthcare Records Archival Services and more. If you would like to receive a free quote for Healthcare Records Digitization Services, call +1.855.722.6669 or eMail us at [email protected].