Enter a library or archive of any kind, and you are apt to see a huge array of oversized, bound volumes. Containing everything from plot surveys and area maps to newspapers and oversized documents, these were once thought to be the only way to retain the information they contain. Fortunately, large format book imaging service is now readily available and can provide a far more efficient way to store key data and important documents.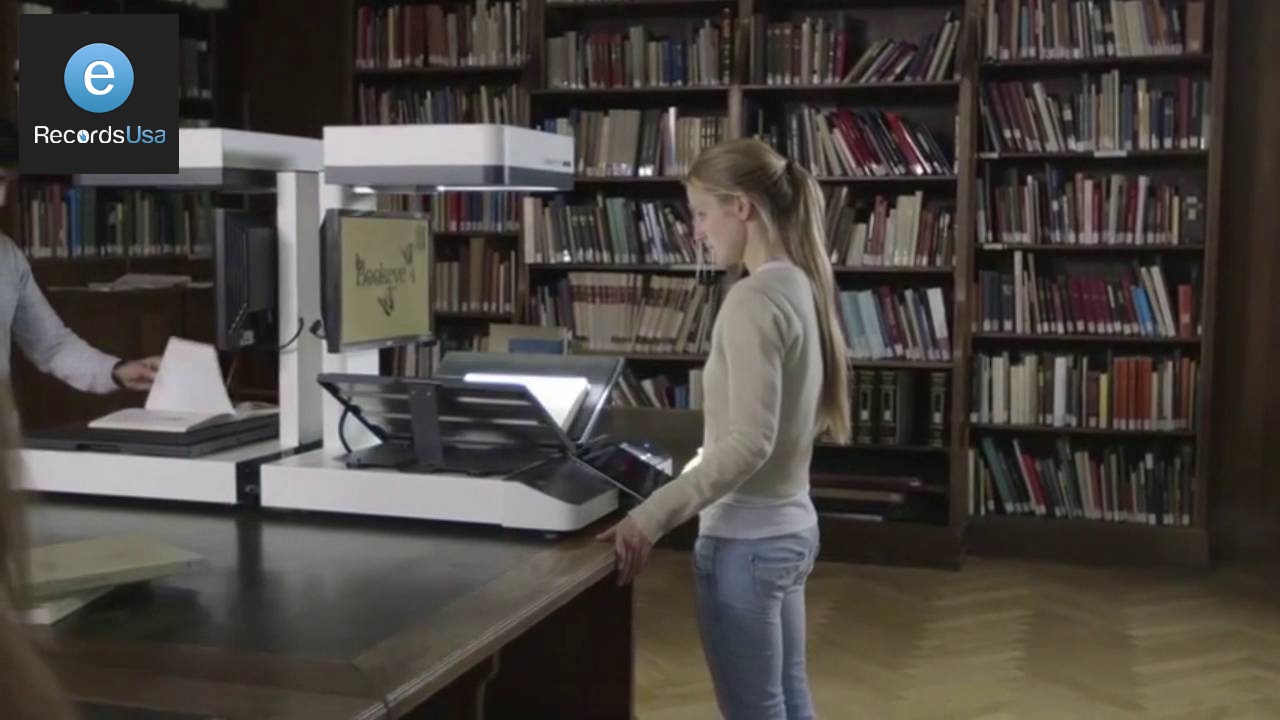 What is large format book imaging? Quite simply, it is high-quality scanning and imaging of these oversized, bound volumes. The scans capture every single detail and then convert the data into the file format needed by the document owner. eRecordsUSA offers a wide array of this approach to imaging, and can then provide you with PDF files (including searchable files with OCR), JPEG, TIFF, ePub, Word in RTF or text formats and even as "flipping" books for use in online or offline electronic publications.
You can then turn to them for cloud storage, or they can send the data to you in CD or DVD format. Your large books can remain intact if required and returned, or if you do not need to retain the hard data, they can shred the materials.
Ideal for a wide array of industries and organizations, the use of large format book imaging services can help you eliminate enormous amounts of long-term storage and archival spaces while enabling you (or your patrons or customers) to access the data via a much easier computer or electronic reader.
From government agencies and libraries to publishing houses and private consumers, there is a lot to be gained from book scanning services like those from eRecordsUSA.Offering pickup and return services, cloud storage and premium scanning options, it is an ideal approach to handling large, bound volumes.
eRecordsUSA is specialized in providing professional book imaging, Book Scanning Service, Bound Book Scanning Service, Non-Destructive Book Scanning Service, Book Digitization Service, Book Archiving Service, Book Archival Service and more. Would you like to receive a free quote for Large Format Book Imaging Services? Call +1.855.722.6669 or eMail us at [email protected].
eRecordsUSA serving SF Bay, San Francisco Bay Area,  including San Francisco, Mountain View, Redwood City, Marin, San Jose, San Mateo, Santa Clara, Silicon Valley, Sunnyvale, East Bay: Alameda, Concord, Contra Costa, Fremont, Milpitas, Hayward, Oakland, Pleasanton, Dublin, Livermore, San Ramon, Napa Valley: Fairfield, Petaluma, Santa Rosa, Solano, Sonoma, Vallejo, California.