Do you think you require large format fragile book scanning but fear to do so because it can be too destructive to the book or books in question? If so, you are like many others. After all, there are large format books in libraries, archives, government offices, universities and even in the hands of private consumers, and most will hesitate to preserve or convert the information to digital files if the books are put at risk.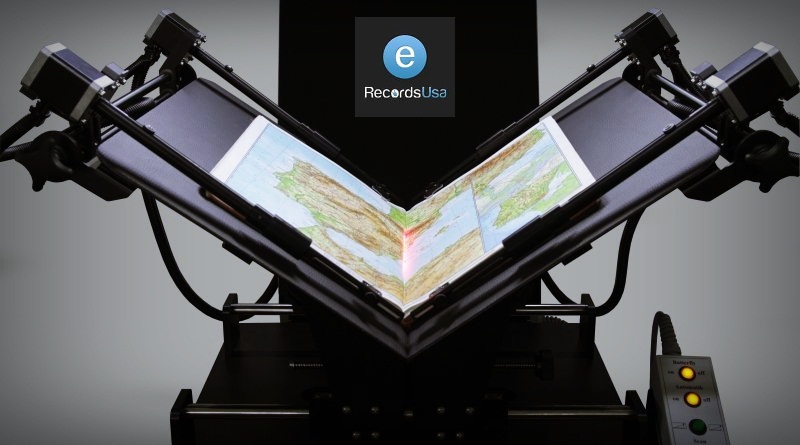 Fortunately, eRecordsUSA offers an astonishing range of large format fragile book scanning services that are completely non-destructive. With high-end scanning and imaging equipment, they leave every book intact and ensure that its value is upheld.
Yet, they also give you a premium, digitized file that enables many people to access and view the information without any further risk to the book. Even if that value is just sentimental, you can use their large format fragile book scanning to preserve the hard copy for all time while allowing many others to enjoy whatever information, images or content it contains.
How is it possible to do this? Using premium, large format imagers, they scan and convert the files into whatever format works best for your needs. Whether it is an MSWord document, a PDF or a JPEG, they can provide you with the data, and you can then make it available in many ways.
Even more appealing is the fact that their fragile, large format book scanning services include pickup of your precious volumes, safe and non-destructive scanning and digitizing of the data, and even careful return of your volumes. You can use cloud storage options for even more security and long-term access. Don't jeopardize a single page or fragile volume when you can have that content carefully scanned and preserved for all time.
eRecordsUSA is also specialized in providing Book Scanning Service, Book Imaging Service, Book Archiving Service, Book Archival Service, Non-Destructive Book Scanning Service and more. Would you like to receive a free quote for Large Format Fragile Book Scanning Services? Call +1.855.722.6669 or eMail us at [email protected].
eRecordsUSA serving SF Bay, San Francisco Bay Area,  including San Francisco, Mountain View, Redwood City, Marin, San Jose, San Mateo, Santa Clara, Silicon Valley, Sunnyvale, East Bay: Alameda, Concord, Contra Costa, Fremont, Milpitas, Hayward, Oakland, Pleasanton, Dublin, Livermore, San Ramon, Napa Valley: Fairfield, Petaluma, Santa Rosa, Solano, Sonoma, Vallejo, California.