If your office, organization or home is like millions of others, it is probably going paperless. We are in the midst of the paperless era, and yet most of us still have quite a collection of paper documents we cannot discard. For example, we have paper copies of taxes and business records, we might have children's drawings, and many of us have oversized documents we keep but do not display or handle. In the case of the latter group (oversized documents), there is large format imaging service providers to save the day.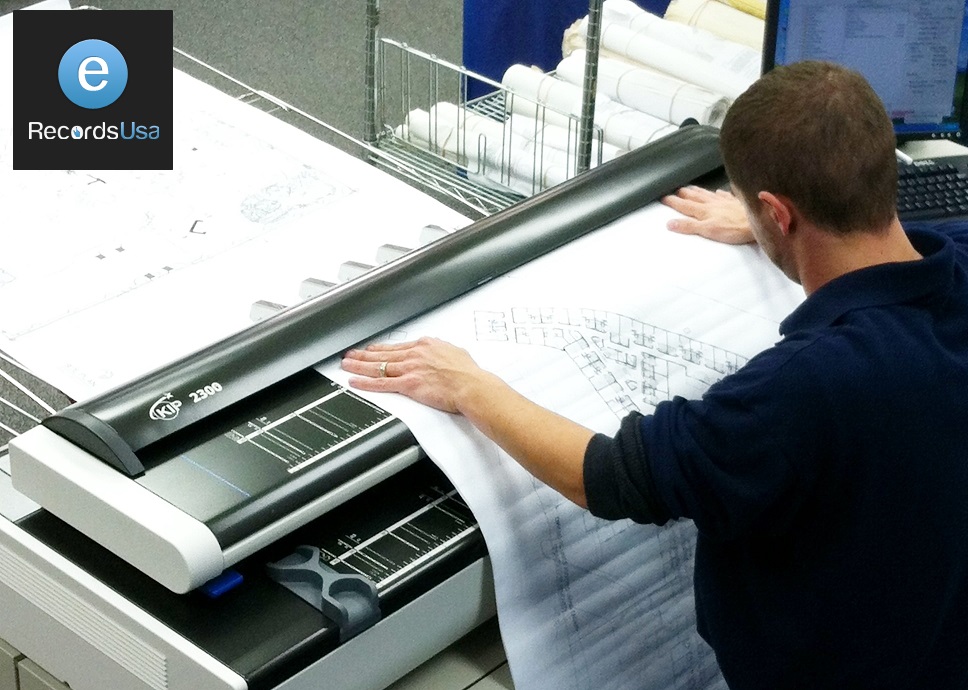 This is simply a form of high-quality scanning that captures every detail of an oversized or large format document and converts it into an entirely workable digital file. For example, you might have the original blueprints or land survey of your property. You may not feel you will ever use them, but there they sit, rolled up tightly and tucked into an inconvenient corner of the home or office. With large format imaging service, you can have digital copies made and either toss out the hard copies or fold them up and file them out of the way.
Naturally, it is not just homeowners or individuals who benefit from such services. There are millions of oversized volumes and pages in libraries, news archives, museums, universities and more. Old newspapers and periodicals, old drawings, posters, maps and so many other important materials sit in archives. Many take up space and are seen only periodically over the years, while others are too valuable to be freely handled on a regular basis.
eRecordsUSA has solutions for anyone with documents of these kinds, and their large format imaging services can help you to free up storage space, protect important materials, and better manage a collection by scanning and turning those documents into easy to use and share digital files. Get in touch to learn more.
eRecordsUSA is also specialized in providing Oversized Documents Scanning Services, Large Format Document Imaging Services, Large Format Book Imaging Services, Document Scanning Services, Document Imaging Services, Digital Documents Archiving Service, Document Archiving Services, Document Archival Services, Document Digitization Services and more. Would you like to receive a free quote  and more. Would you like to receive a free quote for Large Format Imaging Services? Call +1.855.722.6669 or eMail us at [email protected].
eRecordsUSA serving SF Bay, San Francisco Bay Area,  including San Francisco, Mountain View, Redwood City, Marin, San Jose, San Mateo, Santa Clara, Silicon Valley, Sunnyvale, East Bay: Alameda, Concord, Contra Costa, Fremont, Milpitas, Hayward, Oakland, Pleasanton, Dublin, Livermore, San Ramon, Napa Valley: Fairfield, Petaluma, Santa Rosa, Solano, Sonoma, Vallejo, California.