Whether you have a lovely collection of old posters or promotional signs, a few important maps, some historical blueprints, or a lot of old periodicals and newspapers you'd like to use, chances are you are afraid to handle them too much. Oversized and fragile, they might be of tremendous value (historically, sentimentally or monetarily), and yet you may not access them as much as you would like. This is why oversized documents scanning service should be your next step.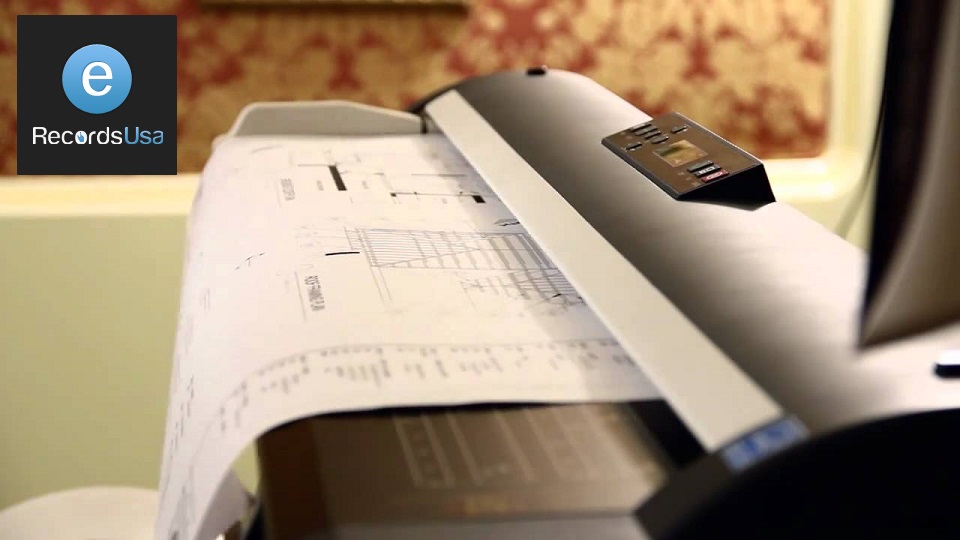 Just like traditional document and image scanning, oversized documents scanning uses a high-quality system to capture every bit of information from the document. Whether it is the historic blueprints of an old building, a finely detailed map, an art print, or something else, you no longer have to use your camera and hope for the best results if you need a copy. Instead, you can have a premium copy of that oversized item created, and you can then elect to store, archive or even sell the original.You can even make premium prints using the files, eliminating any risks to the original during its display.
Even more significant is that the process is non-destructive and offers you a wide range of file types from which to choose. Clients of eRecordsUSA get to select from PDF and JPEG, among other file types, and then receive their files via CD or DVD. Even more importantly is the option to access files using their proprietary cloud service. This is making a double certainty out of the process of oversized documents scanning by eliminating any risk of damage to the original and its digital copy.
Don't struggle with the costs of archiving or storing and managing oversized items when you can convert everything to a digital file. Keep only the materials of the most value or importance and allow employees, patrons, the public or your friends and family to access their digital versions for decades to come.
eRecordsUSA is also specialized in providing Document Scanning Service, Document Imaging Service, Digital Documents Archiving Services, Document Archiving Service, Document Archival Service, Document Digitization Service, Blueprint Scanning Service, and more. Would you like to receive a free quote  and more. Would you like to receive a free quote for Oversized Documents Scanning Services? Call +1.855.722.6669 or eMail us at [email protected].
eRecordsUSA serving SF Bay, San Francisco Bay Area,  including San Francisco, Mountain View, Redwood City, Marin, San Jose, San Mateo, Santa Clara, Silicon Valley, Sunnyvale, East Bay: Alameda, Concord, Contra Costa, Fremont, Milpitas, Hayward, Oakland, Pleasanton, Dublin, Livermore, San Ramon, Napa Valley: Fairfield, Petaluma, Santa Rosa, Solano, Sonoma, Vallejo, California.