Whether you are an archivist, manage a museum, collector, family genealogist or a large corporation, in need of archiving old paper documents, the prospects are often overwhelming. How will you organize all of these hard copies, and how will you ensure that someone who needs any of the documents can quickly find them? Even more worrisome is just where are you going to store all of the documents? And if you need climate controls, how are you going to handle all of that, too?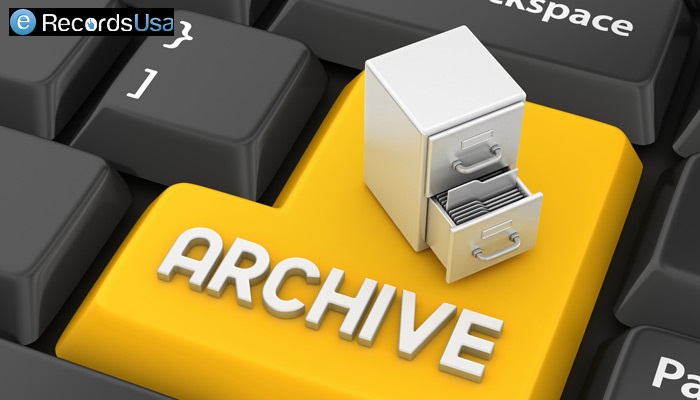 The good news is that archiving old paper documents service is easier & economical than ever. There are now premium services offering high resolution and high quality scanning of paper documents of any kind meeting with the NARA guidelines. Whether you have old maps, posters, files, letters, photos or anything else that might belong in an archive, they can be digitized and made easily accessible and manageable.
Professional Archiving of Old Paper Documents
The key, though, is to work with a company that can indeed handle all that you need. It is not a wise choice to spread out the project across several providers. Instead, find a firm that can work with historical items as easily as they can reams of paperwork from an office or medical provider.
You also want to consider the benefits of a company that will come to you and pick up the items. After all, you might have delicate paper documents for archiving or simply such a large amount that shipping would be cost prohibitive. Remember, a professional imaging services provider will expect the whole projects to be carried out in batches.
They should provide you the file formats you need and at the best resolutions. They should also offer you storage services that make it easy for you to search for and find the materials once the archiving of old paper documents is complete. eRecordsUSA is a long-time provider of such services and is eager to help you with your next project.
eRecordsUSA is also specialized in providing Document Archiving Service, Document Archival Service, Newspaper Archiving Service, Document Scanning Service, Document Imaging Service, and more. Would you like to receive a free quote  and more. Would you like to receive a free quote for Archiving Old Paper Documents Services? Call +1 510.900.8800 or eMail 
eRecordsUSA serving SF Bay, San Francisco Bay Area,  including San Francisco, Mountain View, Redwood City, Marin, San Jose, San Mateo, Santa Clara, Silicon Valley, Sunnyvale, East Bay: Alameda, Concord, Contra Costa, Fremont, Milpitas, Hayward, Oakland, Pleasanton, Dublin, Livermore, San Ramon, Napa Valley: Fairfield, Petaluma, Santa Rosa, Solano, Sonoma, Vallejo, California.