#1 Medical Records Scanning Services in San Francisco CA
Digitize patient records securely with our HIPAA-compliant Medical Records Scanning Services. Designed for healthcare providers, we offer precise and confidential conversion of medical documents into electronic health records (EHR), enhancing patient data accessibility while maintaining the utmost privacy and integrity.
Medical Records Scanning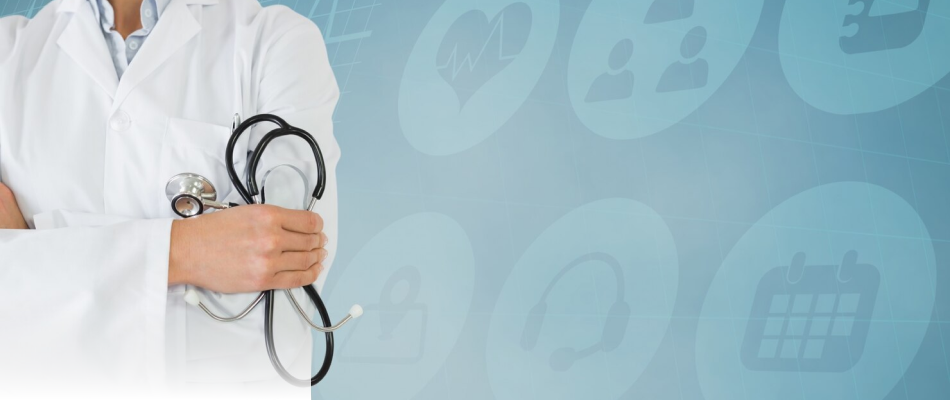 If there is one sort of office that is often drowning in paperwork, records and documents, it is a medical office. There are many reasons that these paper records are kept, but there are now far better options than lots of filing cabinets and highly specific filing systems. One of the best is the use of medical records scanning solutions from premium providers of these services.
The very best of these services will be able to guarantee you remain HIPAA compliant at all times and that the documentation is handled with expertise, confidentiality and the utmost in security. In fact, if you choose the best, they will offer services such as file pickups, proper destruction of documents (if needed), and even file sorting before scanning.
The naming of files is also an important factor when using medical record scanning solutions, otherwise you have to assign staff to manually organize hundreds or thousands of files. The good news is that the best providers also do this according to your criteria.
They can also manage archival files. For example, old practices may have kept old records rather than destroying them after a specific span of time. If that is the case, rather than purging them permanently, scanning is a better option.
The end result of the premium scanning solutions is a cloud-based variety of storage or encrypted media to be used with your servers. If you choose online storage, though, you can also share files across offices or locations, update and synchronize files and more.
If you are eager to learn how medical records scanning solutions can be put to use in your facility, contact eRecordsUSA. Their team is adept at making entirely customized solutions for their clients. Whether it is digitizing one year of records, reports and results or many, they have what you need.
eRecordsUSA is also specialized in providing Medical Records Scanning Services, Medical Records Imaging Services, Medical Records Digitizing Services, Medical Records Digitization Services, Medical Records Archival Services, Medical Records Archiving Services and more. Would you like to receive a free quote for Medical Records Scanning Solutions? Call +1.855.722.6669 or eMail us at [email protected].
eRecordsUSA serving SF Bay, San Francisco Bay Area,  including San Francisco, Mountain View, Redwood City, Marin, San Jose, San Mateo, Santa Clara, Silicon Valley, Sunnyvale, East Bay: Alameda, Concord, Contra Costa, Fremont, Milpitas, Hayward, Oakland, Pleasanton, Dublin, Livermore, San Ramon, Napa Valley: Fairfield, Petaluma, Santa Rosa, Solano, Sonoma, Vallejo, California.

I contacted eRecords for a small-scale scanning job. Although they usually work on large projects, Pankaj was more than willing to help with what I was looking for! The scans that came back were high quality, and delivered in a timely matter. eRecords was also the business that quoted me the most competitive price. I would definitely recommend - Pankaj is knowledgable and a great collaborator to work with on meeting any scanning service you may need.

Nina P.


3/23/2023

I have used eRecordsUSA on three separate occasions and each job was performed exceptionally. All files scanned at high resolution, organized, and returned in a timely manner. Pricing was also very reasonable for such time-intensive work. Management was also very good with their communication.

I am a digital nomad that owns zero paper, so having all of my files in Google Drive is imperative. With Google's OCR (Optical Coherence Recognition) I can now find my files at lightning speed. ie - I search for [deed], [roof repair], [assessment], etc. and all relevant files "automagically" appear.

Cameron V.


12/09/2022

Erecords scanned 56 bankers boxes of legal case files and other professional documents for me. This was a particularly difficult and complex job because, in naming files, they had to work from both a written file inventory and the file names on the folders themselves and use a consistent file naming protocol that Erecords and I agreed upon. They did an outstanding job of following this file naming protocol and organizing the documents in digital form to create the file structure that I intended. This job was also difficult because of the variety of page sizes and the age and condition of some of the documents; they managed to accurately capture everything. They also made the job easier for me by picking the documents up at my home. Pankaj at E records was invariably courteous and helpful and spent the time needed with me before the job to develop a digital file structure to make the documents most useful. I highly recommend Erecords for document scanning.

David L.


2/27/2021

I chose eRecords to scan over 2000 pages of yearbooks and several hundred photos from the early 90's to early 00's. I was not disappointed. They were one of the few locations in the Bay Area that I contacted that let me drop off and pickup the material in person. The JPG and PDF scans that they sent me were extremely high quality and OCR'd the yearbooks so I can search for text. They were able to repair one of my yearbook's bindings to the point where I couldn't even find the repair! This place is professional and good value for what I received. If something ever happened to my irreplaceable yearbooks and photos I know they're digitized now and backed up to multiple locations on my network and cloud! Highly recommended, Pankaj and eRecords!

David B.


10/28/2020

I found eRecordsUSA on an internet search and contacted them to inquire about scanning to PDFs a set of some six hundred old, faded, tattered pages of an underground/community newspaper I co-founded fifty years ago.  I lucked out on this first call, finding a most professional, efficient, accessible, top notch company to help me archive my newspaper despite these trying, pandemic times.

Ted R.


7/14/2020

eRecordsUSA did a wonderful job scanning a large, irreplaceable, almost 100-year-old original opera. After checking with the State Library and other printers, we learned that eRecordsUSA was the company that could handle our job. The owner understood the job's importance to us and did the job quickly and professionally.

Jan a.


10/04/2019